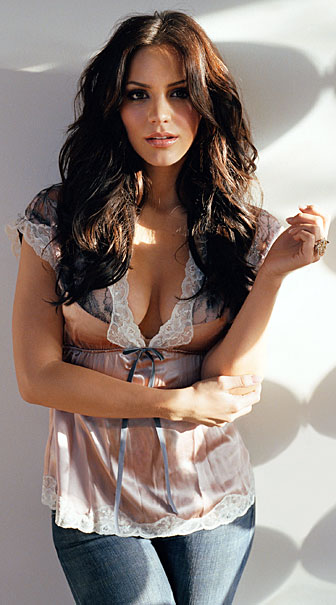 On January 30, Katharine's self-titled album debut will released on RCA Records/19 Recordings. The first single, Over It, has been on the radio since January 15.
McPhee started recording the album as soon as she completed the American Idols Live tour in September 2006. "I was sent to Virginia Beach to spend time with Nate Danja Hills, who has worked with Nelly Furtado, Justin Timberlake and Jennifer Lopez." Songwriters gathered at Hills' studio in Virginia Beach, where they worked in different combinations, with McPhee contributing lyrics as well. Those sessions resulted in six songs, with Danja as producer.
Although Katharine has been singing on stage for years, she had never spent time in a recording studio before recording her debut album. "I had to learn the technique of recording in the studio as opposed to singing on stage," she explains. "I learned so much about singing harmonies and stacking vocals."
The single Over It was written by Billy Steinberg, Josh Alexander, and Ruth-Anne Cunningham, the same composing team that has written for JoJo, the Veronicas, and t.A.t.U.
McPhee will be making multiple television appearances over the next few weeks. She'll be performing on The Tonight Show With Jay Leno (January 29), The Today Show (January 31), Live With Regis and Kelly (February 1), TRL (February 5), The Early Show (February 6), Jimmy Kimmel Live (February 7), and Larry King Live (Feruary 8). Katharine will portray herself on the TV series Ugly Betty on February 1. The TV campaign kicks off on January 19th with an appearance of YouTube's Lonelygirl15.