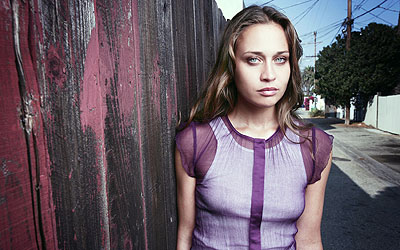 Fiona Apple has completed her third album to be released by Epic Records in October. Extraordinary Machine, produced by Mike Elizondo (Dr. Dre, Eminem and 50 Cent) and co-produced by Brian Kehew, contains twelve new tracks.
"Now that my album is finally finished, I am very, very excited to have people hear what we did - I am so proud of it, and all of us who worked on it," said the singer.
Fiona Apple's new official web site unveils music and album artwork from Extraordinary Machine. Fans visiting the site will be the first ones to hear two songs in their entirety from the new album: O Sailor and Parting Gift.
An online promotion allows fans to enter to win the new CD and a chance to see Fiona Apple live in concert.
Fiona Apple established herself as a visionary singer/songwriter at the age of nineteen with her debut album Tidal in 1996. The album went on to earn her a Grammy Award in 1998 for Best Female Rock Vocal Performance. Fiona's second album, When the Pawn, was released in 1999. Fiona has won two MTV Music Video Awards and two Grammy nominations and enjoys sales of over five million albums around the world.