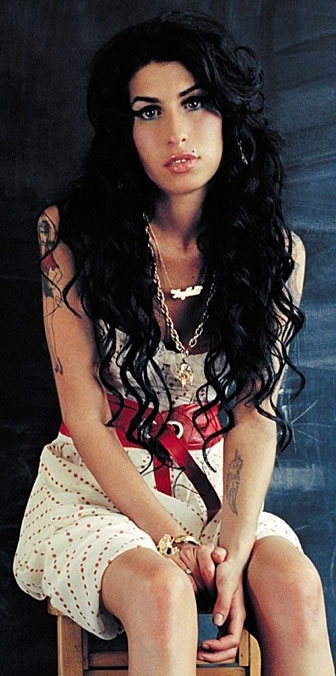 British soul singer Amy Winehouse's U.S. debut, Back To Black from Universal Republic Records hits stores on March 13. The album reached number one in England and earned the 23 year old Best British Female Solo Artist.
Her brassy mix of emotive vocals tinged with 60's girl-group stylings, sly funk, and anguished jazz, sparked the New York Daily News to crown Back To Black a "marvelous debut that would do Etta James proud" while New Yorker Magazine called her "a fierce English performer whose voice combines the smoky depths of a jazz chanteuse with the heated passion of a soul singer."
Led by producers Mark Ronson and Salaam Remi, Back To Black smolders with a bristling fusion of old school doo-wop/soul inflected uprisings.
Amy Winehouse appeared on The Late Show With David Letterman on March 12. She will appear at the South by Southwest Festival in Austin, Texas.