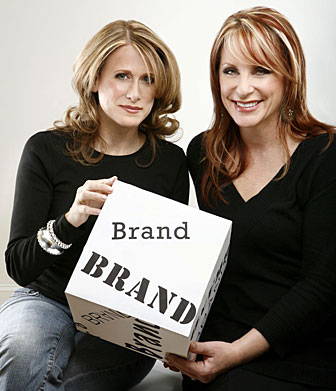 Beauty industry executives and entrepreneurs Beth Ann Catalano and Tina Hedges are leaving Jonathan product to focus on other start-up enterprises under their end-to-end brand partner incubator, twist new.brand.venture.
Hedges and Catalano created twist as a vehicle to find, finance, foster and ignite lifestyle, beauty, health and wellness entities. They are adept at bringing together the key brand partner components in the areas of investment capital, development, marketing, distribution, and education, all integral requirements to creating an entrepreneurial venture and assuring initial success leads to brand longevity.
Their experiences of launching a brand in six months with a multimedia reality show platform (Blowout on BravoTV), combined with the increasing need of speed to market for innovation in both product and retail distribution, made the timing critical to pursue new brand opportunities under twist.
Catalano elaborated, "We achieve success by identifying investment opportunities, leverage our experience in raising investment funds, deliver on product innovation, create strategic marketing and training programs, and support the resulting brand entity with integrated multimedia campaigns."
"The process of launching the Jonathan product brand in the beauty space justified the market need for a company like twist. We are now in the unique position to cultivate new or unfocused entities in targeted sectors of key demographic and psychographic trends by providing our cumulative knowledge, network and operating experience," said Hedges.
"Our relationships with retailers, our incredible synergy and commitment to relating projects and products afford us an innate sense of how to achieve success in a very competitive market," added Catalano