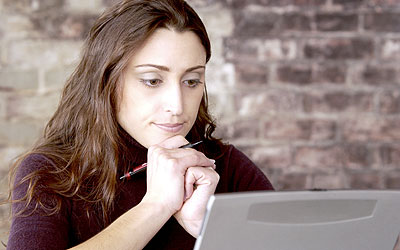 Conexant Systems today announced that it is shipping audio/video decoders, MPEG digital video encoders, dial-up modem chipsets and supporting software products for the Microsoft Windows XP Media Center Edition 2004 operating system. The products, available to personal computer manufacturers worldwide, support PC configurations including peripheral component interconnect (PCI) and universal serial bus (USB), and international NTSC, PAL, SECAM and DVB-T broadcast standards.
Microsoft Windows XP Media Center Edition transforms the home PC with easy-to-use integrated digital entertainment that users can enjoy whenever and however they want. It combines traditional PC tasks such as running Word and Excel, and the ability to enjoy music, television, pictures, digital video and personal video recording with the convenience of remote control access.
"We're delighted to make Conexant's semiconductor solutions available to manufacturers of PCs with Windows XP Media Center Edition 2004," said Greg Fischer, vice president of Convergence Video Products for Conexant. "By integrating worldwide audio and video broadcast decoding, MPEG encoding and Media Center-compatible software into our product offering, we can provide PC manufacturers with a low-cost system solution and strong roadmap moving forward."
"Innovative semiconductor solutions such as those offered by Conexant are essential to delivering an easy-to-use, integrated and convenient entertainment experience," said Joe Belfiore, general manager of the Windows eHome division at Microsoft Corp. "Conexant's expertise in mixed-signal and video processing technologies, and its focus on software integration, makes it an ideal choice for Media Center PC manufacturers around the world."
Conexant is currently providing its CX23880/1 PCI audio/video broadcast decoders and CX23416 MPEG-2 (Moving Picture Experts Group) audio/video encoders to companies manufacturing PCs for Windows XP Media Center Edition 2004. The CX23880 is used to capture and decode the video and audio portions of analog television broadcast signals, and the CX23416 MPEG-2 audio/video encoder compresses data into MPEG-2, digital video disc (DVD) and video compact disc (VCD) stream formats. Conexant has also provided various manufacturers with terrestrial digital video broadcast (DVB-T) reference designs for personal video recording and DVD recording applications on a personal computer.
In addition, the company's V.90 and V.92 dial-up modem chipsets, which enable Internet connectivity, may be incorporated in desktop and notebook computers supporting Media Center Edition 2004 software.
Conexant's innovative semiconductor system solutions are driving digital home information and entertainment networks worldwide. The company has leveraged its expertise and leadership position in modem technologies to enable more Internet connections than all of its competitors combined, and continues to develop leading integrated silicon solutions for cable, satellite, terrestrial data and digital video networks.
Key products include digital subscriber line (DSL) and cable modem solutions, home network processors, broadcast video encoders and decoders, digital set-top box components and systems solutions, and dial-up modems. The company also offers a suite of wireless data and networking components solutions that includes HomePlug, HomePNA and WLAN (802.11) components and reference designs.
Conexant (now part of Synaptics) is a fabless semiconductor company.