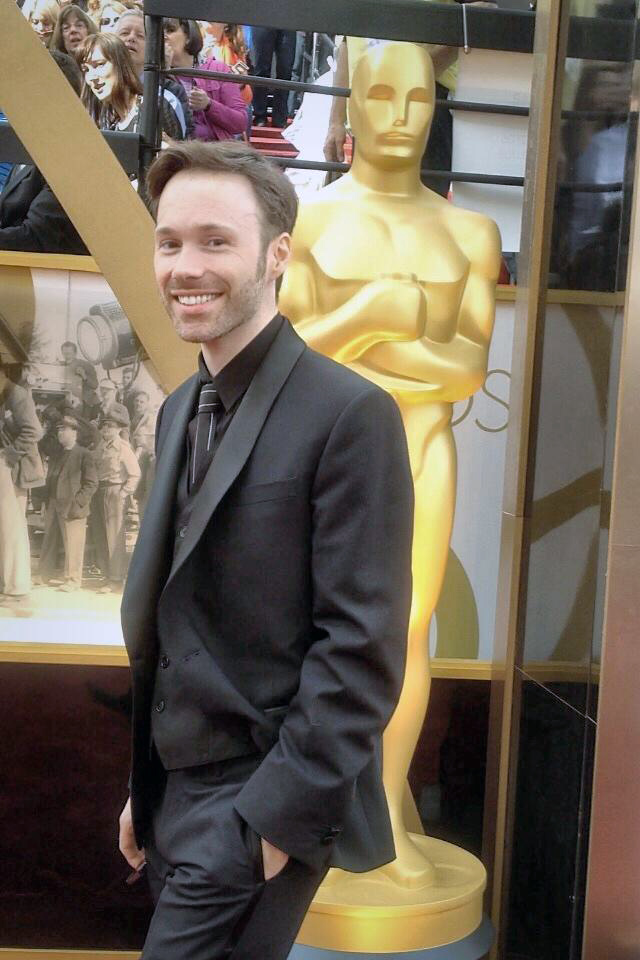 Michael Sinterniklaas, a veteran of the anime industry who has worked as an ADR director, actor, voice actor, script writer, sound engineer, mixer and producer, will be a guest at Otakon 2017.
In 1999, Sinterniklaas founded NYAV Post, a bicoastal recording studio that has worked on over 500 anime and non-anime titles.
Sinterniklaas is a prolific actor and has voiced a countless roles in anime, with his most recent major role being Taki in the award winning movie by Makoto Shinkai, Your Name. His other roles include Dagger in Black Butler: Book of Circus; Netherlands in Hetalia; Xellos in Slayers Revolution and Evolution-R; Gasud in Jormungand; Kenji in Summer Wars; Jessie's Seviper, Joshua, and Kennedy in Pokémon; Lucemon in Digimon; Ivan Karelin/Dark Magician and Mahad in YuGiOh; Origami Cyclone in Tiger & Bunny; Sarutobi Sasuke in Sengoku Basara; Sora and Utakata in Naruto; Jared/Jess in Speed Racer: The Next Generation; Luppi/Nnoitra Jiruga in Bleach; Angelo in Gundam: Unicorn; Age in Patema Inverted; Masakazu Masaki in Time of Eve; and Takeru in reedom.
Outside of anime, Michael is also well known as the voice of Dean Venture in The Venture Bros; Leonardo in Teenage Mutant Ninja Turtles (2003); Mikey Simon in Kappa Mikey; and even Funshine in The Care Bears. He has also appeared in video games such as Final Fantasy XIII, Excom, GTA V, The Lego Movie Game, Xenoblade and is the lead, Yew Geneolgia, in Bravely Second, to name a few.
As a voice director, Michael has worked on many anime, American series, and feature releases with his most recent feature titled Your Name. Other anime include: Mobile Suit Gundam Unicorn, Berserk, Magic Users Club, Ah! My Goddess, Samurai Deeper Kyo, Slayers Revolution, Slayers Evolution-R, and Giant Robo, and the recent video game release of Just Cause 3. He's also directed several non-anime shows and movies, including the recently released Phantom Boy, Peter Rabbit, Super Friends, Robotomy, and the Oscar-nominated movies A Cat in Paris starring Anjelica Huston, Marcia Gay Harden, and Matthew Modine, as well as Ernest and Celestine starring Forest Whitaker, Lauren Bacall, Paul Giamatti, William H. Macy, Megan Mullally, Nick Offerman, Jeffrey Wright and McKenzie Foy.
When he's not busy at work, Michael enjoys photography, guitars, synthesizers, and Doctor Who, with Tom Baker's Fourth Doctor being his favorite regeneration.