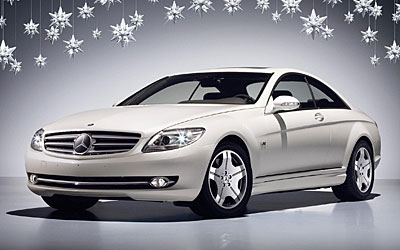 Mercedes-Benz and Saks Fifth Avenue will offer twenty 2007 signature edition CL600 luxury coupes through the Saks Gift holiday catalog beginning mid October 2006. Last year's S600 flagship sedan sold out in 7 minutes.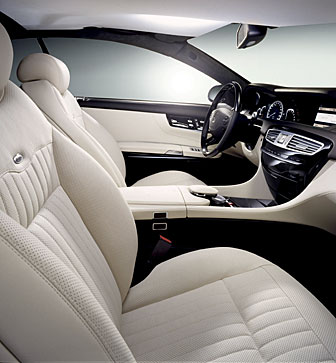 The Mercedes-Benz CL-Class traces its history back to the grand 300 S coupe in 1952. The all-new 2007 CL-Class pairs its commanding presence on the road with revolutionary technology including night view infrared driving assistance, parking guidance, and a centralized entertainment interface.
The Signature Edition CL600 offers elegance in abundance, with an exclusive color palette that suits the season. It features five-spoke eighteen-inch wheels and high-performance tires. Under the hood is a twin-turbo V12 that boasts 510 horsepower and 612 pounds per foot of torque, propelling the grand coupe from zero to sixty in 4.5 seconds.