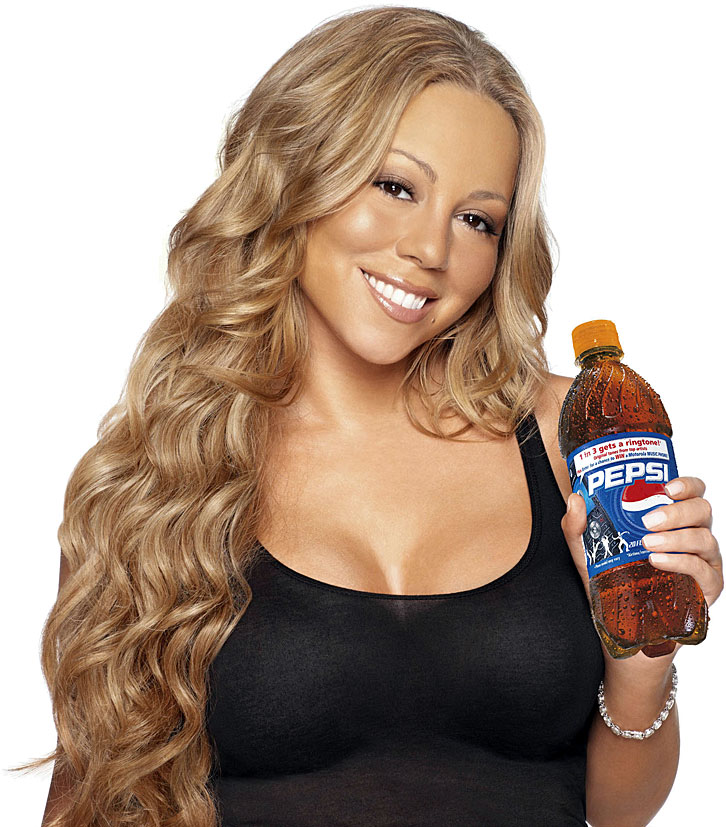 Mariah Carey wrote and recorded original ringtones that became available through the Pepsi Cool Tones and Motorola Phones promotion.
Pepsi and Motorola gave music fans the opportunity to download more than a hundred original ringtones created for the program by hot artists, including twenty original voice and music tones written and produced by Mariah Carey. This is the first time top musicians and producers have written music and lyrics in the ringtone format for a large scale promotion.
Consumers had the opportunity to win their choice of Motorola phones including the Motorola RAZR and Motorola SLVR.
"I had a lot of fun with this project. It was a great creative outlet because musically I could do things here that I would never think to do for one of my albums," said Mariah Carey.
Mariah Carey kicked off the ring tone promotion with a national TV commercial in May 2006.
Mariah's partnership with Pepsi also included a Pepsi Smash concert the summer of 2006 at the intimate Kodak Theater in Los Angeles, which will be the first stop of her highly anticipated tour. Fans will be able to win tickets to the show, Carey's first full concert performance in over three years, via radio and retail promotions.
Mariah Carey has won five Grammy Awards, eight American Music Awards, Billboard's Artist of the Decade Award, and the World Music Award for World's Best Selling Female Artist of the Millennium. Her current album, The Emancipation of Mimi, went five times platinum.
Pepsi has featured a diverse range of chart-topping songs in marketing campaigns, concerts, and commercials.