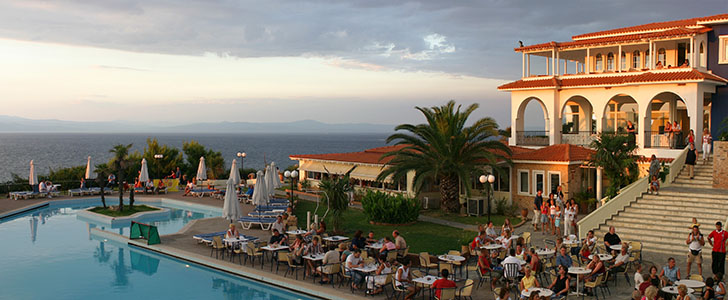 Luxe Worldwide Hotels will represent three new stateside properties: San Diego County's Lake San Marcos Resort and Country Club, the Morongo Casino Resort and Spa in Cabazon, California, and New Orleans, Louisiana's historic Pontchartrain Hotel.
When the 44-acre, 310-room Morongo Casino Resort and Spa opens in December 2004, it will be an enticing oasis of recreational gaming, entertainment and relaxation. Developed by the Morongo Band of Mission Indians, the hotel is contemporary-styled.
Amenities include a luxury spa, business and fitness centers, concierge, 24-hour room service, free valet parking and spectacular dining and nightclubbing. The hotel is located 90 minutes east of Los Angeles and 20 minutes west of Palm Springs.
The Lake San Marcos Resort and Country Club, on 250 secluded acres, offers many recreational choices: two golf courses, heated pools, a private lake, tennis and three restaurants. Each of the resort's spacious 136 guest rooms and four cottages comes with numerous amenities from private voice mail to in-room coffee makers. To enjoy California's best climate, each room has a balcony or outdoor terrace; many have lakefront views.
Located on New Orleans' most stately avenue, the Pontchartrain Hotel is at the heart of the city's historic and genteel Garden District. Each of the hotel's 118 guestrooms and suites is exquisitely and individually furnished. Added comforts and services include valet parking and wireless Internet access in the hotel's public areas including the locally popular Bayou Bar. Outside the hotel's front door there is easy access to the city's diversions, such as the world-famous French Quarter, via the St. Charles Streetcar Line.
Luxe Worldwide Hotels is a premier representation company of independently owned and operated hotels.