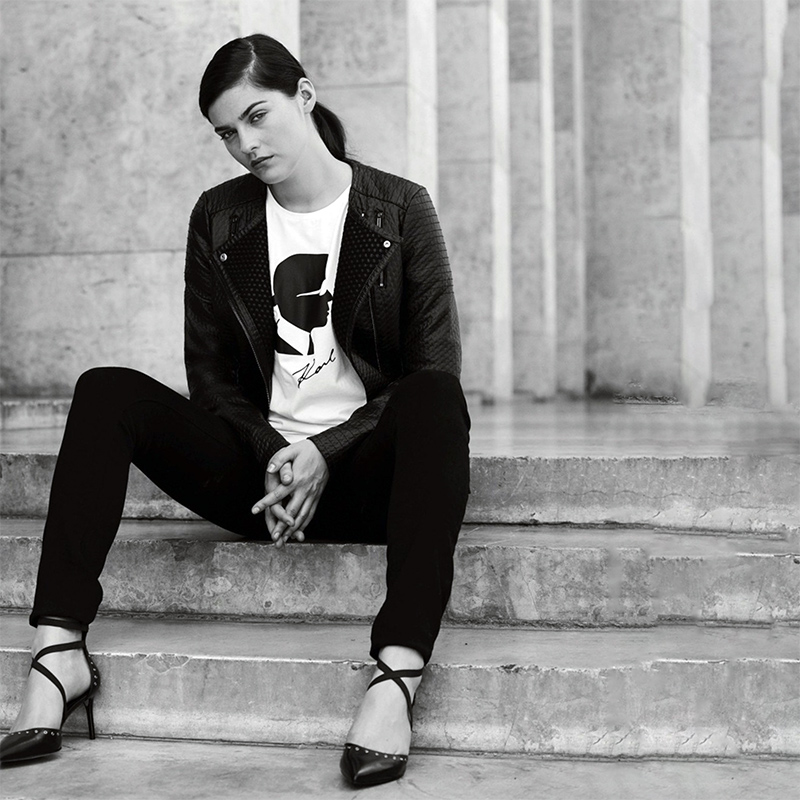 On October 12, 2017, Retailer Long Tall Sally announced a capsule collection in partnership with Karl Lagerfeld Paris. This collection features aspirational designs from Karl Lagerfeld Paris tailored specifically for women 5'8" and taller.
Exclusive to Long Tall Sally, this limited edition line offers ready-to-wear, merging the distinctive Karl Lagerfeld Paris spirit with the celebrated LTS tall fit. The collection is fresh and feminine with pieces that take tall women from dawn, to desk, to dinner. Highlights include tweed jackets, sleek sheath dresses paired with matching coats, and pearl-accented sweaters, among other signature Karl Lagerfeld Paris styles.
"We are thrilled to be partnering with such a gorgeous, fashion-forward range," said Camilla Treharne, creative director at Long Tall Sally. "The Karl Lagerfeld Paris capsule collection pairs a chic, Parisian aesthetic with the perfect fit for taller women."
The Karl Lagerfeld Paris capsule is launching at Long Tall Sally for autumn/winter 2017. Retail prices range from $45 for a t-shirt with a Karl Lagerfeld cameo, to $115 for a sweater with an attached pearl necklace and collar, to $370 for a faux fur mink coat, and sizes range from 6-18 and XS-XL.