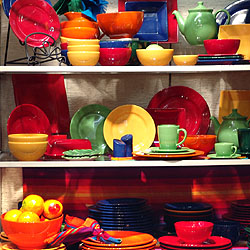 Best-Ever Cookies - Nestle's most requested cookies, bars, brownies, and other desserts. More than 200 easy-to-bake cookies, brownies, bars, pies, cakes, and other desserts. Special chapter of all-time favorite Nestle cookies. Tips for foolproof baking and a chapter on basics. Creative cookie decorating ideas.
Favorite Comfort Food - Here are all the foods that make us feel good for breakfast, lunch, dinner, and midnight snacks. A collection of comfort food favorites from Martha Stewart Living celebrates the food that makes people feel at home--macaroni & cheese, mashed potatoes, clam chowder, pancakes, omelets, meatloaf, chicken pot pie, and much more.
The Ultimate Book of Kid Concoctions - Jewel and Gem Goop. Make-it-Yourself Stickers. Tornado in a Bottle. Funny Putty. Fruity Lip Gloss. Magic Muck. Snow Globe. Scratch & Sniff Watercolors. Believe it or not, it's possible--easy, in fact!--to make every one of these "wacky, wild, and crazy concoctions" (and 57 more) using common household ingredients. John E. Thomas and Danita Pagel have pulled together the cream of the crop of potions, clays, and all-around weird swills for the pleasure of children and scientists of all ages. Why not introduce the very youngest artist of the house to the world of art with Puddin' Paint? Is there a geologist in the house? Make an Instant Volcano--begins with a fizz, then erupts in a bubbling flow of lava. Time for a bath? Try Bathtub Finger Paints--bathers and the tub will get clean at the same time. These truly amazing concoctions are not mess-free, but they guarantee hours of absorbed, lively, creative fun, and inspiration for a lifetime of imaginative endeavors. Brief scientific explanations would have been a welcome addition, but maybe young readers will be motivated to explore the chemical, physical, and geological origins of these experiments on their own.