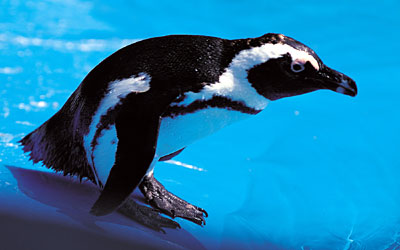 Openwave Systems today announced the availability of Openwave Phone Suite V7 for Linux. V7 brings new user experience innovations and Open Mobile Alliance standards technologies to Linux. Manufacturers in search of secure, open and flexible software solutions for their most advanced handset development can now rely on the same Openwave technologies they have used to ship over 400 million phones to every wireless market worldwide over the past eight years.
"V7 revolutionizes the mobile data experience for end-users. By extending V7 to Linux-based systems, Openwave provides a viable alternative to both Symbian and Windows for high-function mobile devices," said Chris Shipley, executive producer of DEMOmobile and industry icon.
Handset manufacturers are turning to the fast emerging mobile Linux OS and development environment because of the security, control and innovation offered by open source software. Openwave Phone Suite Version 7 (V7) for Linux has been validated and is interoperable with MontaVista Linux Consumer Electronics Edition (CEE). CEE includes advanced features like Dynamic Power Management, rapid boot, execute-in-place and tight integration with supported hardware platforms. Leading phone manufacturers such as Motorola and NEC have recently announced next generation handsets and development efforts based on MontaVista Linux.
"Handset user experiences available today lag the capabilities of most phone hardware," said Thomas Reardon, vice president and general manager, client software group, Openwave. "Bringing our V7 graphics technology and applications to Linux closes that gap by opening innovation and freeing manufacturers to compete in this consumer electronics business on their economic and technological terms, not on the terms of their suppliers."
The flexibility and comprehensiveness of V7 opens new market segments and wireless markets for manufacturers without compromising brand differentiation, sacrificing product margins or locking them into proprietary technologies. Improvements in phone hardware, especially displays, are enriching user experiences to prompt increased usage of new revenue generating features and services. V7 for Linux helps manufacturers and operators take advantage of these improvements with innovative messaging, browsing, gaming and enterprise applications while fulfilling critical network and service requirements. Extensive XML-based customization capabilities within V7 enable manufacturers to define a distinct look, feel and behavior for a consistent user experience across the entire device while accommodating operator-specific customizations between devices.
Openwave can be found in more than 50 percent of all data phones shipping today. The Company has shipped its client software for mass-market phones in over 400 million phones and 550 models worldwide. Openwave has broadened its client software portfolio beyond the browser to include a set of powerful phone tools, Openwave Phone Suite Version 7. V7 offers a modular suite of phone applications, services and components that allow manufacturers to add new phone functionality with maximum flexibility and minimum time to market. The suite consists of upgrades to Openwave Mobile Browser and Openwave Mobile Messaging Client, as well as two new products, Openwave File and Application Manager and Real Networks' RealOne Mobile Player. Seven out of the top ten phone manufacturers have licensed and plan to utilize V7 in phones scheduled to ship during the next twelve months.
Openwave provides open software products and services for the communications industry.