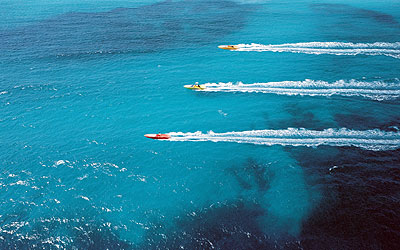 The Open Source Development Labs (OSDL), a global consortium dedicated to accelerating the adoption of Linux and open source software, today announced the first fellowship grant from its Fellowship Fund announced earlier this year. The one-year fellowship grant will sponsor a technical writer, whose work will be targeted at Linux kernel documentation, further accelerating and maximizing Linux development.
"The OSDL Fellowship Fund was created to meet the unfulfilled needs of Linux and open source software developers and provide resources to projects not funded or naturally sourced by the community development model," said Stuart Cohen, CEO of OSDL. "We're happy to see Linux kernel documentation be the first project funded because it aligns with the Fund's purpose to fill gaps and gives Linux users even greater confidence in the products they are buying."
The contract position will include maintaining the documentation directory in the Linux kernel source tree with an emphasis on keeping current documentation up to date, creating new documentation and creating and maintaining tools such as kerneldoc scripts and Makefiles. The addition of this position will increase Linux kernel community collaboration by keeping documentation current and supplementing information that may be lacking.
The OSDL Fellowship Fund was established in March and has received public contributions from Google and HP. The OSDL board of directors, with input from the Technical Advisory Board (TAB), evaluates applications for fellowship funding and determines allocation priorities and levels of financial commitment. The TAB, an OSDL advisory board comprised of leading Linux and open source software developers, conducted new board elections at the Ottawa Linux Symposium (OLS) in July. Andrew Morton, Linux developer for Google and Linux kernel maintainer, is the TAB's newest member.
"Linux kernel documentation is an area where the community has long voiced its desire for improvement, which the Fellowship Fund now makes it possible to address. Documentation is key to attracting new developers to Linux and easing the barriers to maintenance of the existing code. This fellowship will enable the recipient to improve the existing documentation via cooperation with the Linux community," said James Bottomley, chair of the OSDL TAB and CTO at SteelEye.
New I/O scheduling subsystem dramatically increases rich media editing throughput rate performance - June 5, 2004
Huge Systems has announced impressive performance results for its MediaVault U-320RX Dual Max RAID storage array when mated with applications running the recently released Linux 2.6.6 kernel.
Huge Systems tested a MediaVault U-320RX dual channel SCSI array with a desktop workstation running the latest Linux operating system. Configured with an Intel Westville motherboard, using an onboard Adaptec dual channel U320 chip set, a standard LMDD benchmark produced a read rate of over 460 MB/sec. and a write rate of over 380 MB/sec.
In its Dual Max configuration, the MediaVault U-320RX offers up to 2.5 TB of storage capacity and supports up to two U320 SCSI channels with a maximum of ten disk drives. The array is optimized for non-linear video editing, content creation and delivery applications.
The Linux 2.6.6 kernel features a new I/O scheduling subsystem that dramatically increases the performance of the MediaVault array. New hardware support, software support and internal kernel improvements give Linux 2.6.6 better scalability and stability. The kernel supports a new version of XFS, which is designed to accommodate especially large file sizes (up to 4 TB), and also provides hyper-threading, a new innovation from Intel.
Hyper-threading allows the Linux 2.6.6 to utilize multiple virtual processors, based on a single physical processor. This is done using simultaneous multi-tasking threading technology (SMT). Hyper-threading allows Linux to increase the number of transactions that can be processed, provide faster server response time and enable servers to handle larger workloads. This is especially beneficial when working with SD and HD content, or other rich media content, such as high resolution images or other graphical files.
Overall I/O improvements for the MediaVault array also results from other improvements to the Linux 2.6.6 kernel. The Block I/O Layer in the 2.6.6 kernel has been rewritten to improve scalability and performance.