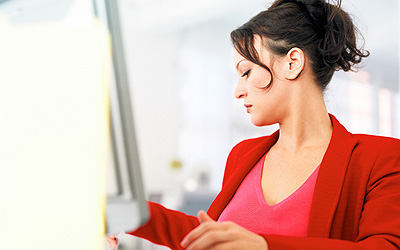 Red Hat announced the Red Hat Enterprise Applications family of products. Red Hat brings to the application space the same extraordinary benefits proven with Red Hat Enterprise Linux: Low cost, high value with a powerful community software development model. Backed by the same disciplined engineering team and global 24x7 support capabilities, Red Hat now offers a complete enterprise solution that is delivered and managed through Red Hat Enterprise Network.
"Customers around the world continue to seek the benefits of the Red Hat's low cost, high value solution," said Deb Woods, director of Product Marketing at Red Hat. "As businesses scale, organizations need the ability to access and change data dynamically in a standard environment. Red Hat is responding to this need and adding great value to our enterprise server solutions."
Dunkin' Donuts has deployed the Content Management and Portal Server solutions to streamline internal operations. The Dunkin' Donuts Northeast Distribution Center is the central point in a supply chain to over 1,500 Dunkin' Donuts franchises. The franchises needed timely access to central inventory and distribution systems for the latest information about products. Constrained by budget and time, Dunkin' Donuts looked to Red Hat for a recommended solution.
"Red Hat offered a low-cost solution which could be implemented rapidly, and having the source code gave us added flexibility in how we integrated the Content Management and Portal Server solutions with other Dunkin' Donuts applications. After looking at other potential software integration providers, we found that Red Hat also had the technical skills and experience to tackle and solve the integration problems," explains Oscar Herrera, senior architect for the Dunkin' Donuts solution and co-founder of KnowledgeSource Solutions, Inc., a Red Hat business partner.