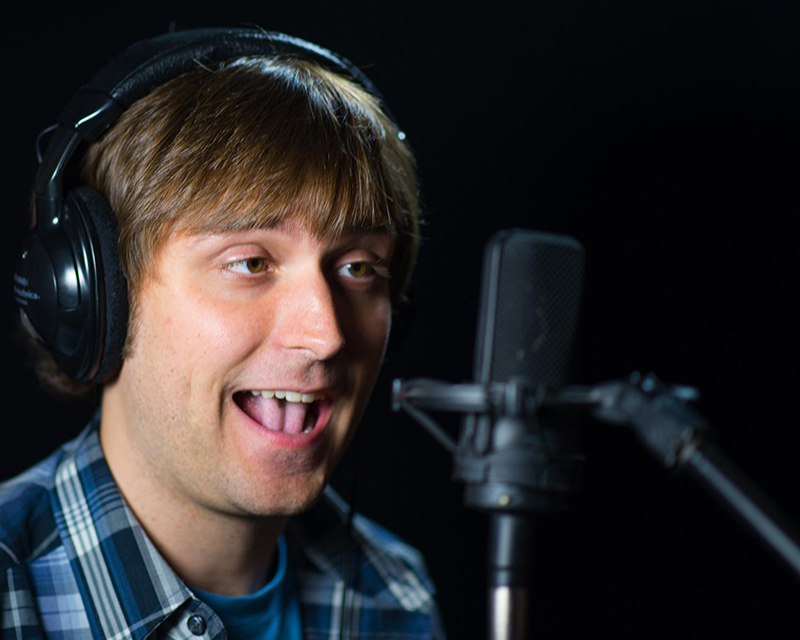 Voice Actor Kyle McCarley, who has played roles in many anime and video game titles, including Mobile Suit Gundam: Iron-Blooded Orphans, will be a guest at Otakon 2018.
McCarley's notable anime credits include Mikazuki Augus in Mobile Suit Gundam: Iron-Blooded Orphans; Shigeo "Mob" Kageyama in Mob Psycho 100; Koku in B: The Beginning; Ryo in Devilman Crybaby; Joe Shimamura, a.k.a. 009, in Cyborg 009: Call of Justice; Aoba Kuronuma in Durarara!!x2; Shinji Matou in Fate/Stay Night: Unlimited Blade Works; Ryota Watari in Your Lie in April; Helbram in Seven Deadly Sins; Claudia Hodgins in Violet Evergarden; Gran in Granblue Fantasy: The Animation; Kirii in Blame!; Joichiro Nishi in Gantz: O; Silas Norman in The Asterisk War; and Ikuya Ogura in Ajin: Demi-Human.
His video game credits include Android 9S in NieR: Automata; Alm in Fire Emblem Echoes: Shadows of Valentia; Hyde from Under Night In-Birth in BlazBlue: Cross Tag Battle; the Pot O' Gold Fafnir and Playmaker Ne Zha skins in SMITE; Zeroken in Disgaea 5; Daniel in Unepic; Seilong and Kir in Summon Night 6; Oz, the Trickster in Atlas Reactor, and various characters in Final Fantasy XV, Tales of Berseria, God Eater 2: Rage Burst, Grand Kingdom and Omega Quintet.
McCarley grew up in Kansas and moved to Los Angeles at age 18 to study acting. After getting hooked on playing World of Warcraft with his buddies, he co-wrote, co-directed, and voiced several characters in a fan-made online radio play loosely set in that universe. Once he finished his theatre degree at the University of Southern California, he pursued that passion through a career in voice acting. Kyle can now be heard in anime, video games, cartoons, audiobooks, live action dubs, TV and radio commercials, industrial ads, and as even a talking toy plunger.