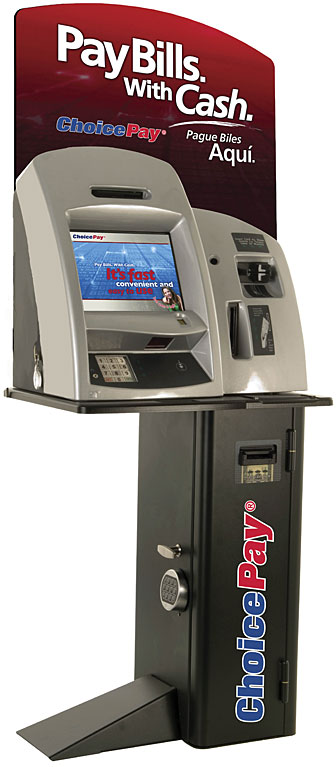 Source Technologies and ChoicePay have joined to provide access to hundreds of national and regional billers to create a network of self-service bill payment kiosks to be placed primarily in payment centers, convenience stores and supermarkets.
ChoicePay kiosks will accept cash to pay any local, regional, or national billers active on the kiosk.
Source Technologies will integrate the ChoicePay multi-biller, bill payment functionality into the Concourse line of self-service kiosks, to enable bill payment for cash-paying consumers nationwide.
Billers that support walk-up payments for cash-preferred customers can reduce the per-transaction cost associated with processing attended payments.
The bill-pay kiosks enable billers to meet their customers where they live, work, and shop.