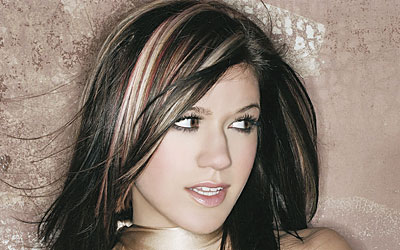 Walt Disney Records will release The Princess Diaries 2: Royal Engagement soundtrack on August 3, 2004. Following up on the gold-certified success of the first Princess Diaries soundtrack, this highly anticipated new collection has shipped gold and includes fourteen musical gems, including the exclusive new single Breakaway sung by Kelly Clarkson and co-written by teen sensation Avril Lavigne. Breakaway made its radio debut on July 19th.
Echoing the emotions of the film's central character, Mia Thermopolis, the soundtrack's second single is the powerful pop song I Decide, performed by singer/actress Lindsay Lohan and written by legendary songwriter Diane Warren.
The track Your Crowning Glory marks the singing return of world-renowned performer Julie Andrews in a duet with Disney Channel star Raven. Additionally, the multi-talented Raven co-wrote and performed the soundtrack's This Is My Time, which also will appear on her debut CD of the same name, set for release on Hollywood Records this fall.
This exciting soundtrack marks the release of the delightfully engaging movie sequel, The Princess Diaries 2: Royal Engagement. The fun begins where the smash hit The Princess Diaries ended, with MAnne Hathaway preparing to assume her role as princess of Genovia. But no sooner has she moved into the Royal Palace with her beautiful, wise grandmother Julie Andrews than Mia learns her days as a princess are numbered -- she's got to lose the tiara and immediately take the crown herself. As if getting ready to rule wasn't enough, the stakes for Mia have never been higher -- with Genovian law stating that princesses must be married before being crowned, Mia's in for a parade of suitors who'd all like to be her king. In the quest for a groom, comedy and complications rule the day as the cast and filmmakers behind the first film, including director Garry Marshall, return for this hilarious romantic comedy. The Princess Diaries 2: Royal Engagement will be in theaters August 11, 2004.
The Princess Diaries 2 soundtrack includes the previously unreleased I Always Get What I Want by Avril Lavigne,"Because You Live by Hollywood/Buena Vista Records recording artist and star of the new WB series Summerland, Jesse McCartney, Love Me Tender by Norah Jones and Adam Levy, Fun in the Sun, co-written and performed by Steve Harwell (lead singer of Smash Mouth), Trouble by Pink, Let's Bounce by the voice of Disney Channel's animated heroine Kim Possible and star of Disney Channel's Even Stevens, Christy Carlson Romano, Dance Dance Dance by Wilson Phillips, Fools by Rachel Stevens, A Love That Will Last by Renee Olstead, and Miracles Happen by Jonny Blu.
The Princess Diaries 2: Royal Engagement soundtrack will be available on August 3, 2004 for a suggested retail price of $18.98.