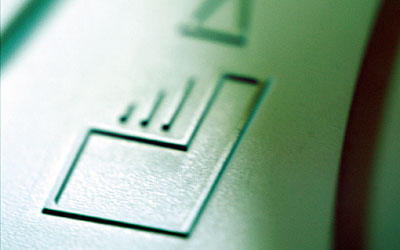 IOGEAR has eliminated the need for multiple office printers with its new Wireless USB Print Server. A USB printer can be set up anywhere in the office and shared with all computers on a wireless 802.11b/g network to further reduce cable clutter and limitations, as well as save the cost of buying a printer for every computer.
The palm-sized print server allows network users to wirelessly share a USB printer capable of printing standard- or tabloid-sized documents. With Internet Printing Protocol (IPP) users can print from any computer over a LAN/WAN (Local Area Network/Wide Area Network) or the Internet by specifying the device's URL.
Users or network administrators can configure, monitor and even reset the print server via a Web browser with built-in Web management features.
"As the wireless generation continues to evolve, small and home offices are looking for products that allow mobility throughout work spaces, not just behind a desk. Many users enjoy, and often feel more productive being able to work from different areas in the office," said Miranda Su, vice president of sales and marketing at IOGEAR, Inc. "IOGEAR's new Wireless USB Print Server allows users to easily connect a printer to a wireless network. Multiple computers can then share that printer, anywhere in the office or home. Laptop users can now print from a desk, the couch or even the kitchen table, without wires getting in the way."
The single port Wireless USB Print Server supports DHCP client and multiple network protocols, Telnet and Web management software. The print server complies with USB 1.1 specifications and the 802.11b Direct Sequence Spread Spectrum (DSSS) standard. It works with 802.11b or 802.11g wireless networks within a 150-foot indoor range and 500-foot outdoor range. IOGEAR's new print server is compatible with Windows 98SE/ME/NT/2000/XP, Novell, Mac OS 8.6 or later (only supports post-script printers) and Unix/Linux.
IOGEAR manufactures complete KVM (Keyboard, Video, Mouse), FireWire, USB (Universal Serial Bus) 1.1 / 2.0, Bluetooth, HomePlug and Wi-Fi solutions.