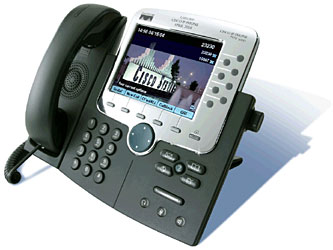 Corvero Networks, an emerging leader in advanced IP phone solutions, whose applications are built on a single, integrated, secure platform, expanded its already broad suite of applications by announcing three new products at Cisco Systems' third annual "Innovation Through Convergence (ITC) Expo," which concluded today in Santa Clara, California
Corvero formally launched its Corvero ConvergenceServer, a robust, advanced IP platform that dramatically simplifies the design, deployment and maintenance of advanced IP phone applications.
In addition to the ConvergenceServer, Corvero introduced a major breakthrough application for IP telephony, DynamicDialer, an application that allows organizations to drastically reduce the cost of computer telephony integration (CTI).
DynamicDialer allows call agents to integrate their IP phones with computer-based contact databases, including ACT!, GoldMine, Maximizer, Microsoft Outlook, Siebel, and other CRM solutions. DynamicDialer can be configured to pull data from these and other CRM applications, then serve up targeted lists to a group of call agents, putting the power of large call centers into the hands of small call center operators.
ContentStreamer enables organizations to deliver music-on-hold and messaging-on-hold specifically tailored to individual telephone callers.
Content can be tailored based upon who is calling, by delivering whatever audio, video or text is desired, to however-many phones need to be targeted.
For the third consecutive year, this event showcases the latest in extensible markup language (XML)-based IP phone applications and technology. Attendees have the opportunity to explore and discover first hand the IP phone services that tie voice, video and data together to dramatically enhance the value of business processes.