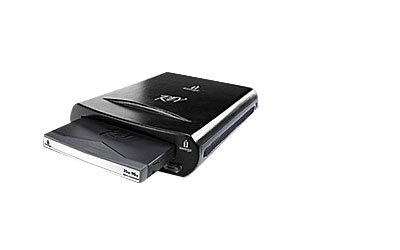 Iomega will distribute 35 GB Rev drives in China and Taiwan with Promise Technology Global Solution Group. Rev drives, which currently include USB 2, FireWire, and ATAPI models, sold under this agreement will be branded Promise Rev drives.
According to the agreement, Promise Technology will market the Rev drive as an OEM product in China and Taiwan sales channels, including VARS and systems integrators. Promise will market and sell Rev drives in bundles with Iomega software and Promise Technology's hardware and software products. All 35 GB Rev disks will continue to be sold under the Iomega brand.
"We are excited about this deal with Promise Technologies, which we believe opens new doors for the Rev drive in our target markets in new geographies," said Scott Sheehan, vice president of OEM sales and business development, Iomega Corporation. "With its leadership position in ATA and SATA storage solutions, Promise Technologies is in an excellent position to build awareness for Rev products and to help OEMs, VARs, and systems integrators incorporate the Rev drive into their storage and backup product offerings."
This agreement gives the Rev drive additional presence and support in Asia, and delivers against the initiatives of Promise Technology.
"In March 2004, we announced our new sales strategy to include complementary OEM products to support our own product lines," said Andy Liu, GM/VP of Promise Global Storage Solution Group. "This is required in order to meet our customer demand of 'plug and play' solutions. Promise Technology and Iomega Corp. are known for their technical excellence in data storage protection. Through this alliance, we can provide the best value and best of breed solution in today's data storage market. We are confident that the Rev drive will become one of our key products to support our market expansion plan."
The Iomega Rev drive, launched in April, delivers exceptional read-write performance of up to 25 megs a second, much faster than writable CD or DVD alternatives. Rev disks are smaller than a deck of playing cards and with 35 GB of storage capacity on each disk, Rev disks have more than seven times the capacity of standard DVD discs. With drag-and-drop random access technology, Rev drive users can copy and transport files in seconds.
At less than half the price of most competing tape products, Iomega's Rev drive outperforms more expensive tape alternatives like DDS-4, DAT-72, VXA, AIT-1, and DLT VS80. The Rev drive is designed to solve many of the problems encountered with tape solutions, making it a viable alternative or replacement solution where tape is being used today. While tape is a fragile, slow and expensive linear-access technology, the Rev drive offers robust, high-speed data transfers with random access capability, transforming the backup process and making system or file recovery tasks faster, easier and less costly in terms of both labor and network downtime.
Iomega 35 GB Rev disks are rated for over one million rewrites (estimated) and are engineered for a long shelf life, estimated to exceed 30 years. In the Rev drive design, sensitive components like the read/write heads and electronics are located in the Rev drive for protection. The disk itself holds a hard drive platter and a quiet fluid-dynamic bearing motor, a design that delivers high durability while also eliminating the spindle hole as a potential source of dust contamination. Patent-pending air filtration, together with shutters that seal off both drive and disk from outside air when the disk is inserted and ejected, contribute to a virtual "clean room" environment inside the removable Rev disk.
These features, combined with Iomega's advanced two-stage error correction and patent-pending automatic head cleaning, give Rev storage products exceptional data integrity.
Included with every Rev drive is Iomega Automatic Backup Pro software, which provides easy-to-use frequent file-level backup to a Rev drive. Once configured, the no-touch software automatically backs up specified files, including multiple revisions; keeps multiple backup sets on different destination drives; excludes user-selected files by file type, and performs scheduled backups. Powerful professional-level features include 2.6:1 compression and Advanced Encryption Standard file encryption, along with support for Windows server operating systems.
Software industry support for the Iomega Rev drive has been growing fast since its first release in April 2004; eight backup software vendors currently support the Rev drive.