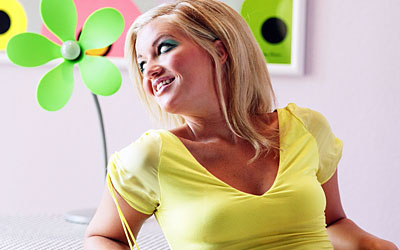 More than 100 million calls have been completed over Vonage's Session Initiation Protocol (SIP) network. In less than four months, Vonage has doubled the amount of calls over its SIP-based network.
Vonage's total calls have escalated, as more residences and small businesses are selecting Vonage as their preferred method to communicate. In addition to increasing its call volume, Vonage continues to add more than 10,000 new lines to its network per month. Currently, it completes about 3 million calls per week, creating new call volume benchmarks every month and further establishing itself as the clear industry leader. Consumers and businesses nationwide are rapidly migrating from traditional telephone service to a feature-rich broadband telephony service that offers flat-rate prices for unlimited calling throughout the entire U.S. and Canada.
Using the latest technology, Vonage Digital Voice sets the standard for the new generation of internet phone service with residential and business calling plans:
Residential Premium Unlimited Plan - only $34.99/month. Customers can call anywhere in the United States, including Hawaii and Alaska, for one low monthly charge.
Residential Unlimited Local Plan - $24.99/month for unlimited local and regional calling plus 500 minutes of long distance calling.
Residential Basic Plan - $14.99/month for 500 minutes of local, toll and long distance calling throughout the United States and Canada.
Small Business Unlimited Plan - $49.99/month for unlimited business calling phone service, including free fax line.
Small Business Basic Plan - $39.99/month for 1500 minutes of nationwide calling, $0.039 per minute overage, including free fax line.
Services and hardware included in all Vonage Digital Voice plans:

Voicemail
Caller ID
Call waiting
Call forwarding
Call hunt
Call transfer
Call return (*69)
Caller ID block (*67)
Repeat dialing
Area code selection
International call block
Bandwidth saver
Web-based account management, voicemail retrieval and real-time inbound/outbound calling activity
International calling at significantly reduced rates:

London 5 cents a minute
Tel Aviv 6 cents a minute
Sydney 6 cents a minute
Vonage offers consumers and small businesses a feature-rich, flat rate Internet phone service.