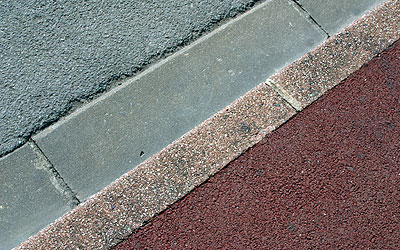 In March 2004, Aisin Seiki announced that it has taken the next step in the development of Intelligent Transportation Systems by developing technologies that will actually park a vehicle for its driver.
Intelligent Parking Assist - Automatic Steering
In its effort to stay on the cutting edge of automotive technology and passenger safety, Aisin Seiki used the 2004 SAE World Congress to introduce Intelligent Parking Assist (IPA), a new technology which actually steers the car for drivers performing difficult parking maneuvers in tight and restrictive spaces, such as parallel or garage parking. IPA utilizes an electrically-operated power steering system and back-up guide monitor technology. With the cooperation of Toyota Motor Corporation, the system has been installed on the new Japanese market Prius, which was introduced in September 2003.
This next generation, high-tech IPA intelligently processes information and reacts accordingly. It automatically directs the vehicle to a parking target position by adjusting the vehicle speed according to the driver's operation and braking. No steering wheel operation is required, and the driver simply has to keep his/her foot lightly on the brake pedal. The target parking position can be easily set by touch based on the camera image from the rear of the vehicle. This system is useful for beginning drivers, or drivers who are challenged at garage parking or parallel parking.
Parking Assist System - Guided Steering
Previously, Aisin Seiki introduced early technology at SAE which assists drivers by guiding them through parking maneuvers. Interest in this parking assist system has been increasing since Aisin Seiki first introduced rear camera technology. This parking assist technology, which has become a building block for the new IPA, is now equipped on the Japanese-market Toyota ESTIMA van, Toyota Harrier, Toyota Alphard, Toyota Crown and the DaimlerChrysler Maybach for the Japanese market.
Aisin Seiki's Parking Assist System is convenient and easy to use, requiring the driver to operate the steering wheel while following the instructions on the video monitor or voice guidance. The system indicates color-identified guide or boundary lines, such as the predicted course of the vehicle, and overlaps them on the camera image seen on the touch screen, which is provided by the camera at the rear of the vehicle.