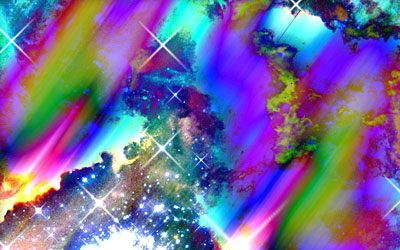 Cadence Design Systems today announced the industry's first integrated IC packaging design and signal integrity analysis solution: the Cadence Advanced Packaging Engineer 3D (APE-3D), a tight coupling of the industry-leading Cadence Advanced Package Engineer (APE) with Optimal Corporation's 3D field solver engine. APE-3D is an electrical and physical design system that enables IC buffer designers and PCB system designers to explore, design, implement and verify interconnect topologies and electrical constraints through simulation. It also enables these users to create full or partial IC package simulation models to optimize systemwide interconnect performance.
Designers will need a 3D field solver to accurately model package interconnect elements such as non-orthogonal traces, vias, wire bonds and solder balls, and to take into account the non-ideal ground planes prevalent in advanced IC package designs. With APE-3D, advanced IC package design engineers can quickly and accurately perform cost versus performance trade-off analysis and produce more cost-effective packages in less time.
"We have successfully matched the Optimal PakSi-E simulated data to actual TDR-measured data to within 5 percent," said Daniel Kim, package engineer from Xilinx. "The software's ability to run RLC extraction on the entire package gave us time to work on other projects."
As a leading solutions provider for advanced IC packaging design, Cadence strongly supports partnerships that integrate best-in-class technology into its market-leading design solutions. Cadence has formed an OEM relationship with Optimal, a privately held company and leading provider of signal integrity analysis software serving the IC packaging industry. Optimal's PakSi-E 3D is faster and more accurate than similar products currently on the market and can extract entire IC package simulation models in a timely fashion. With the proven 3D field-solver technology from Optimal's PakSi-E coupled with APE, Cadence APE-3D offers the best-integrated technical solution for IC package design and analysis in the industry.
In an environment in which IC providers constantly feel the pressure to manage package performance, cost and design-cycle time, APE-3D provides an integrated design and analysis solution that helps IC package engineers and IC IO buffer designers meet the increasing market demands put on them.
"Designers really benefit from the new Advanced Packaging Engineer 3D and its embedded PakSi-E field solver," said Charles Giorgetti, corporate vice president and general manager of the Printed Circuit Board Systems Division at Cadence. "Together they provide a unique solution that enables users to focus 100 percent of their time on design and analysis tasks by eliminating complex design translators and cumbersome, time-consuming, standalone IC package analysis and modeling tools."
Cadence is the world's leader in electronic design technologies, methodology services, and design services. Cadence solutions are used to accelerate and manage the design of semiconductors, computer systems, networking and telecommunications equipment, consumer electronics, and a variety of other electronics-based products.