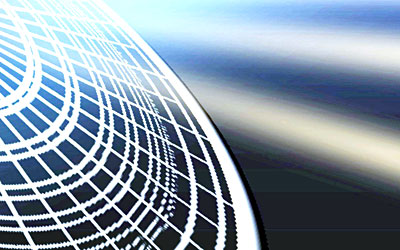 Napster today introduced its Super Peer application, an active cache-management system that employs IBM's services and open standards-based technology to help universities, ISPs and businesses conserve bandwidth and enable their customers to safely and rapidly download music authorized for digital distribution.
The Napster Super Peer application utilizes IBM eServer BladeCenter systems running Linux, along with IBM support services to cache popular Napster content in on-site servers managed by Napster, reducing bandwidth and preserving the service quality of other simultaneously-running applications. Unlike simple peer-to-peer technology, which does little to proactively manage bandwidth usage, the Super Peer system delivers music on demand while providing a level of quality and security typical of centrally-served applications and freeing up network resources for mission-critical applications.
This solution means that customers like The University of Rochester can offer its students unlimited, authorized access to Napster's popular Premium music service while optimizing the University's network and computing infrastructure and reducing its system vulnerability.
At Rochester, the Super Peer system will provide leading-edge server technology that will allow the university to dynamically manage file demand among student users of the Napster Premium service while preserving valuable Internet bandwidth for the institution's considerable programs in teaching and research.
"When we embarked on our industry-leading university program, we set out to alleviate the technical and business strains illegal file sharing puts on Universities and ISPs," said Bill Pence, Napster's CTO. "With its expertise in on-demand computing and its reliable and space-efficient blade server systems, IBM enables Napster to scale the Super Peer application for many diverse institutions in an unparalleled way."
In addition to helping port and validate Napster's Super Peer application on its systems, IBM provides a resilient and flexible offering through the installation, support, and managed-services of the application. This range of support and management options will enable a wide range of institutions to take advantage of Napster content caching on demand without devoting extensive resources to configuration and ongoing maintenance.
"We are excited to be working with Napster to enable customers to take advantage of the authorized digital distribution of music in a way that is efficient and cost-effective. IBM technology and services coupled with Napster's innovative approach to delivering music is a winning combination," said Steve Canepa, vice president, IBM Global Media and Entertainment Industry. "Helping customers securely and easily access authorized digital content is paramount to the future of the media and entertainment industry."
The Napster Super Peer system is available now for institutions providing the Napster service to end-users. Through an active cache-management system, the most popular tracks in the Napster system are stored locally for rapid streaming and downloading, without requiring access to the open internet. The IBM eServer BladeCenter system is the industry's most compact server offering providing a remotely managed platform that offers 24x7 application availability, through a remote monitoring and diagnostics capability. IBM is the industry leader in blade systems.