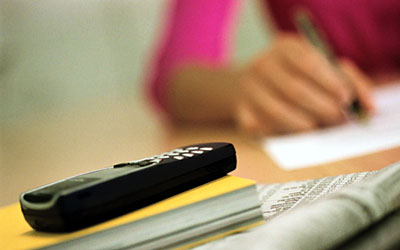 HP today announced a broad array of new products and solutions as part of its commitment to make mobility an integral part of mainstream life. The new products range from wireless consumer devices to enterprise-class mobile office solutions to powerful technologies embedded deep in the mobile network.
Using its mobility expertise in everything from access devices to network infrastructure, HP is helping consumers who want to go wireless with ease; enterprises that want to mobilize for enhanced productivity; and service and equipment providers that want to deliver revenue-generating mobile services to both businesses and consumers.
"Mobility continues to become easier, more affordable and more rewarding," said Carly Fiorina, HP chairman and chief executive officer. "HP, with its consumer, enterprise and network expertise, is in a unique position to accelerate the task of taking the next wave of mobility mainstream. By driving innovations in all aspects of mobility, and by working with our many partners in the industry, HP plans to play a lead role in making the mobile experience a rich and seamless part of everyday life."
With industry-leading capabilities in both information technology and telecommunications, HP is a pivotal player in all the market segments that relate to mobility. The company's 25-year heritage in telecommunications is complemented by HP's leading position in enterprise solutions, professional services and devices. This expertise enables HP to guide the development of the next wave of products and services that will appeal to not only early adopters of mobility, but mainstream customers.
"Mobility is really about seamless access to corporate and personal information," said Rob Rich, executive vice president, The Yankee Group. "Users want rich content and applications with appropriate levels of service and security over a broad variety of access media. HP's extensive portfolio of products, services and partnerships position it uniquely across all aspects of the mobility marketplace, including service providers, enterprises, business users and consumers."
HP unveils comprehensive array of mobility products, solutions and services
As part of the company's overall mobility initiative, HP is making specific news announcements in the areas of consumer devices, personalized services and content, and network infrastructure. HP's global services capability enables the company to integrate these elements into complete solutions anywhere in the world.
HP introduced a new suite of mobility devices including notebook, tablet and pocket PCs that allow users to stay "connected and protected" no matter where they are. These products are wirelessly enabled for a variety of standards, including 802.11 a/b/g tri-mode and Bluetooth wireless technology. Since wireless communication must also be secure, these products are equipped with high levels of enterprise-grade security.
HP also announced a broad set of imaging and printing products designed to build out the mobile and wireless printing infrastructure, so consumers and businesses can easily capture, print and share images with wireless devices from many locations.
Products and related announcements include:
A new platform that allows Bluetooth-enabled multimedia messaging from Nokia Series 60 phone to HP printers;
New HP printers with Bluetooth and Wi-Fi (wireless fidelity) capability;
HP software for HP iPAQ Pocket PCs and software developers as well as new features for wireless print servers;
New HP Business Notebook PCs (nc6000 and nc8000 series) and the HP Compaq Mobile Workstation nw8000 - all Wi-Fi and Bluetooth enabled and security-enhanced;
New HP iPAQ Pocket PCs h4150 and h4350 - both Wi-Fi and Bluetooth enabled;
The HP iPAQ Navigation System, GPS-equipped to provide an in-vehicle navigation system;
The new HP Tablet PC TC1100 with Intel Centrino technology for better performance and enabled for Bluetooth and Wi-Fi; and
HP and Ericsson are cooperating to drive mass market adoption of Bluetooth- enabled mobile devices.
HP is enabling the delivery of next-generation mobile services by providing powerful network-based technologies. Recent successes which are being announced:
HP and partners are helping Bell Mobility deliver location-based services in Canada that enable mobile users to receive information when and where they need it;
HP has integrated a complete solution that helps Telecom Italia get to market quickly with a Wi-Fi hotspot network and rich services for mobile users; and
HP is building a Wi-Fi hotspot for Toronto International Airport to help employees and partners streamline airport operations such as baggage handling and tracking.
Network infrastructure
HP is announcing new technologies and solutions designed to help mobile service and equipment providers exploit the business value of open standards and the HP Adaptive Enterprise vision, as the best path to lower costs, lower risks, and greater speed and flexibility in a fast-moving market. The HP Adaptive Enterprise strategy emphasizes modular, standards-based technologies that provide the flexibility to adapt quickly to changing market needs. Announcements include:
HP and Transat have demonstrated open roaming between hotspots and the cell network for Dobson Cellular;
New HP Integrity cx2600 server, the first 64-bit Itanium platform for telecom, delivers 40 percent price-performance improvement;
The HP Mobile Service Delivery Platform is enabling Taiwan's first 3G operator to sell effectively via the Web and enhance customer satisfaction;
HP and Microsoft are delivering ISM.NET to help service providers simplify operations, lower costs, speed time-to-market and deliver higher quality of service; and
HP and partners are delivering productivity-enhancing "mobile office" solutions that extend e-mail, sales force automation and other applications to on-the-go workers.