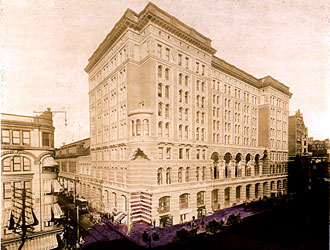 The Reading Terminal Market, Philadelphia's historic 111-year-old farmer's market, now offers state-of-the- art technology, along with artisan breads, Amish-made pretzels, fresh seafood, meats, poultry and produce, ethnic delicacies and more. Free, wireless Internet access is now available throughout the Market so that locals and conventioneers can stay connected, while enjoying a homemade cannoli and locally produced coffee.
Reading Terminal Market sits directly below the Pennsylvania Convention Center's Grand Hall and is a popular dining, shopping and entertainment spot for convention attendees, as well as locals.
Using wireless laptops or notebooks, computer users can now access the Internet in public areas throughout the Center and Reading Terminal Market. The T-1 high-speed service is available free of charge.