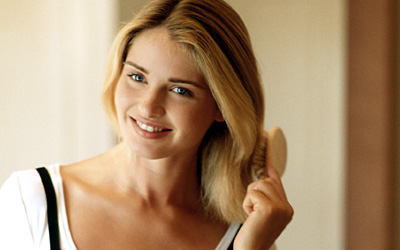 Natural Beauty from the Garden : More Than 200 Do-It-Yourself Beauty Recipes and Garden Ideas - If Natural Beauty at Home was inspired by the kitchen, and Natural Beauty for All Seasons was inspired by gift-giving, this book is inspired by the garden. Here, author Janice Cox presents over two hundred brand-new recipes for home beauty treatments that make use of common flowers, plants, herbs, grasses, and trees to create useful and lovely products for all aspects of skin, hair care, and bathing enjoyment. Readers will have her trademark step-by-step recipes for such items as Sunflower Seed Scrub, Aloe and Calendula Cream, Rose Geranium Splash, Apricot Baby Oil, Scented Bath Pillow, and many, many more. In addition, over one hundred garden notes are sprinkled throughout the book, containing information on soil type, tools, containers, growing tips, and simple, whimsical garden designs. But, although gardeners will be drawn to this aspect of the book, you don't have to have a garden, or even a window box, to make the recipes here, since all ingredients can be found in natural food stores or farmers' markets. Natural Beauty from the Garden simply captures the spirit of the outdoors while promoting a fun, economical, natural beauty regime. This is a charming collection of beauty and garden freshness that anyone who loves to pamper herself or grow a garden full of flowers will want to have.
Natural Beauty for All Seasons: More Than 250 Simple Recipes and Gift-Giving Ideas for Year-Round Beauty - More than 200 brand new recipes for body, bath, and hair care, with an eye toward special beauty needs and ingredient availability in each of the four seasons. The book presents more than 50 sophisticated gift-giving ideas for holidays throughout the year. 40 line drawings.
The Herbal Body Book : A Natural Approach to Healthier Skin, Hair, and Nails - With more than 100 easy-to-make recipes, you can transform pure, natural ingredients, like herbs, fruits, grains, and oats, into practical products including: Silky moisturizers for hands, feet, and face, Rinses for hiding gray hair and bringing out highlights, Chemical-free insect repellent, Mouth-tingling herbal toothpaste and flavored lip balms, All-natural facial scrubs, powders, foot baths, soaps, and shampoos.