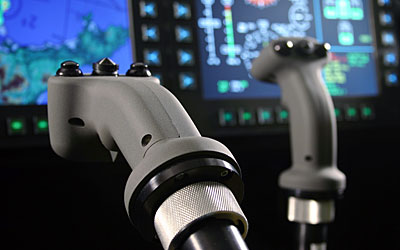 Sikorsky has selected BAE Systems to develop the active pilot inceptor system for the U.S. Army's UH-60M Black Hawk program. The system will replace the mechanical pilot controls on the current UH-60 with active technology that saves weight and gives pilots intuitive tactile cues for easier handling and reduced workload.
The Black Hawk will be the world's first production helicopter to combine active inceptor technology with a fly-by-wire system. Sikorsky will install the controls on production UH-60Ms beginning with the 150th aircraft.
"Helicopter pilots face extreme demands in balancing mission objectives and the challenge of handling the aircraft, and our technology squarely addresses their need for reduced workload," said BAE's Mike Austill.
The active collective and cyclic control system will replace a mechanical setup of rods and bellcranks, providing an electrical interface with the fly-by-wire system and reducing weight. The system provides dynamically variable cues that the pilot will be able to feel when handling the controls.
BAE Systems develops advanced defense and aerospace systems.