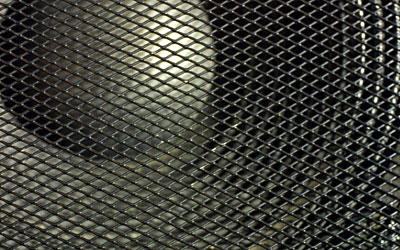 Royal Philips Electronics today announced a highly integrated dedicated HD Radio processor to meet the growing demand for automotive HD Radio sets. HD Radio technology allows digital radio signals to ride the same airwaves as analog AM/FM radio signals. For stations broadcasting HD Radio signals, a SAF3550-equipped radio provides listeners with high-quality digital AM/FM music experience. To date, the SAF3550 processor is the most cost-effective automotive HD Radio solution on the market.
Today, 15 leading radio set-makers have licensed iBiquity Digital's HD Radio technology and over 280 broadcast stations in the United States have licensed this technology. According to the Yankee Group, approximately 20 million HD Radio sets will be shipped in the next five years. Philips' SAF3550, along with iBiquity's HD Radio technology, allows listeners to enjoy the full experience of static-free high-quality digital sound in the car. It also enables listeners to receive wireless data services such as song title, artist and album name. In addition, Philips' SAF3550 is designed to support future functionalities such as a second audio program channel, several minutes of replay functionality for a message or song that was missed, and increased data services to enable a variety of consumer applications like customized station and program content, stock and news information, local traffic and weather and more.
Philips is breaking new ground in HD Radio by offering the industry's most cost-effective dedicated single-chip solution to receiver manufacturers. "Philips SAF3550 is optimized in hardware and software to allow the highest integration level possible while keeping flexibility for future HD Radio features," said Niko Veenstra, director of marketing for Philips' Car Infotainment Systems Business Line. "Its unique design enables receiver manufacturers to add HD Radio capability to their existing car radio designs based on Philips' automotive software CarDSPs with minimal design effort."
"We are glad to have the opportunity to work with Philips, a market leader in car radio DSPs, to develop a low cost, single-chip HD Radio processor," said Robert Struble, president and CEO of iBiquity Digital Corporation. "The ability to pass on cost savings to radio manufacturers and help them expedite product development will further drive the proliferation of digital radio in the US for consumers to enjoy."
Philips' new HD Radio processor, SAF3550, is a highly integrated digital integrated circuit (IC) that utilizes fewer components to demodulate and process HD Radio signals in automotive applications compared to existing solutions in the market. The SAF3550 adds HD Radio's further digital capability to Philips' line of existing digital signal processing products for car radios (CarDSP). Philips' CarDSPs deliver more than 650 million instructions per second (MIPS) of processing power used to digitally process and enhance both the IF and the audio signal of current AM/FM car radios. For HD radio processing, the SAF3550 adds more than 100 MIPS to the system.
The SAF3550 is designed to complement Philips' existing high performance automotive AM/FM radio receiver chipset. This chipset consists of Philips' SAF7730 IF-CarDSP and the TEF6721 companion tuner. Philips offers a more robust tuner concept that is better prepared to handle HD Radio signals as it incorporates separate narrowband and wideband processing capabilities. Philips' IF-CarDSP and tuner chipset offers a simple path for radio manufacturers to upgrade from the existing proven solution to HD Radio for high quality digital AM and FM reception.
Royal Philips Electronics of the Netherlands is one of the world's biggest electronics companies and Europe's largest, with sales of $30.1 billion in 2002.