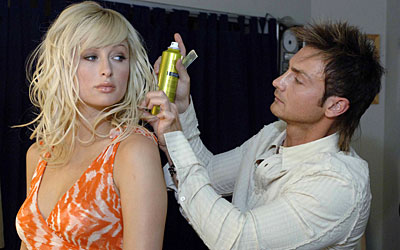 The 78th Annual Academy Awards is going to be another year of high-style hair with Canada's celebrity hairstylist, Marc Anthony, styling at the exclusive Luxury Lounge of pre-Oscar events hosted at The Peninsula Hotel.
"Celebrities make a living on image and I pride myself on helping them look their best," said Marc Anthony.
For the numerous red carpets in the week leading up to the Oscars, Marc Anthony will help stars look good.
Marc Anthony's will review of the best and worst hair of the Academy Awards red carpet immediately following the television broadcast on March 5, 2006.
Owner of Marc Anthony Salon and winner of numerous international awards, Marc Anthony invented forty premium hair care products.
Visit marcanthony.com for more.