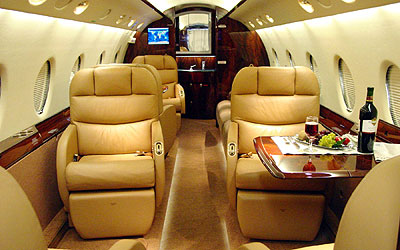 Million Air Salt Lake City is pleased to announce the addition of a new Gulfstream G200 and a Cessna Citation Ultra to their charter operation. The additions will compliment their current charter fleet bringing the total number of charter aircraft to nine, including turbine powered aircraft from Pilatus, Learjet, Raytheon, Cessna, and Gulfstream. The Gulfstream G200 was delivered new from the manufacturer with a nine passenger interior. The late model Citation Ultra seats seven passengers. Both aircraft are available for charter through Million Air SLC.
Million Air is an aviation services company that operates and manages executive-class aircraft in Salt Lake City and Provo, Utah. They provide on demand charter services, including international and domestic flights for corporate and private customers throughout the world. Million Air SLC also provides aircraft sales, maintenance, fuel sales and aircraft management services.
Million Air provided charter services in nine light, mid-size, super mid-size and large cabin class aircraft for destinations worldwide.