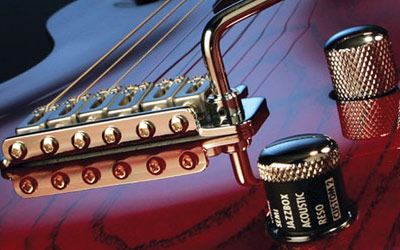 Line 6 has launched the Variax Bass 700, a bass guitar that accurately models vintage and modern electric basses, an acoustic upright, plus synth bass tones. Variax Bass 700 is ready at a moment's notice for any live performance or recording situations.
The variable bass guitar is a breakthrough product for any bassist, as it provides instant access to sounds never before available in a single instrument. Its simple, stand-alone operation offers 24 authentic bass sounds all in a single, professional grade instrument. Its output can be sent direct to any standard bass amplifier, mixing console, or recording device.
"Variax Bass 700's simple layout combines the best of passive and active electronic controls in one practical, problem-solving, pro quality system," said Rich Lasner, director of instrument product lines, Line 6. "No other bass enables artists playing live or in the studio to instantly call up a modern 4-string, vintage 8-string, acoustic upright, fretless, or synth bass," explains Lasner.
Variax Bass 700 uses Line 6's patented guitar modeling technology to offer bassists instant access to models of a world-class collection of the greatest bass instruments and sounds in recorded history. Variax Bass 700 features an alder body, maple neck with rosewood fingerboard, and sealed chrome tuners. Custom-fitted gig bag and direct box with 1/4-inch and XLR outputs included.
Line 6 is a music gear manufacturer that has created products for guitarists, bass players, and engineers.