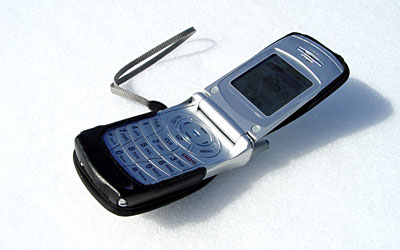 Heavy snow is on the way and Verizon Wireless is prepared with back-up generators at cell sites throughout New England to help ensure network functionality during power outages that might be caused by winter storms.
In 2004 alone, the region invested $330 million in its network, which included back-up generators and battery power to give customers in New England peace of mind that their wireless phones will work during tough times.
"Our key sites have permanent generators and we have a fleet of portable backup generators at the ready, as well as on-site batteries," said Bob Stott of Verizon Wireless. "This is all part of Verizon Wireless' continued focus on network reliability. We want our customers who rely on their wireless phones every day to know they can also depend on them in a crisis."
As operator of the nation's most reliable wireless network, Verizon Wireless also wants to remind customers to keep their wireless phone battery charged and have a car charger with them at all times, especially when inclement weather looms.
"Wireless service has evolved into a necessity," said Stott. "We've seen countless instances where wireless service has been the vital link."
Verizon Wireless serves 42.1 million voice and data customers.