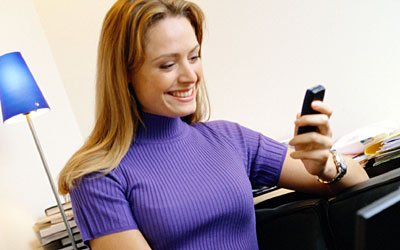 SIPphone Xten Networks today announced that they have joined forces to bring free telephone calls and conferencing to the masses. Xten softphones turn computers into business class telephones and offer unlimited user conferencing at the click of a mouse button. SIPphone delivers a feature-rich and free telephony network, and hassle-free configuration. Free phone calls and conferencing are the key to delivering true global communication to the general public.
SIPphone makes it possible for people to send and receive free calls worldwide using a technology called SIP, for Session Initiation Protocol. To make a SIP call, a supported SIP phone is plugged into a broadband Internet connection, the desired SIP number is dialed, and the call will be connected. All SIP phones come preconfigured with a SIP number (for example: 1-747-474-5000). This number can be shared with anyone with a SIPphone. SIPphones also support caller ID and call-waiting, all at no charge.
Xten's X-Lite Plus is a business-grade softphone, which delivers the quality of service and features found in a business-class telephone. Conferencing is becoming more commonplace, and Xten softphones offer unlimited conferencing at the click of a button. More of the extensive features found in X-Lite Plus include; 3 lines, hold, transfer, do not disturb, call forwarding, inbound call ignore, inbound call to voicemail, auto-answer, and auto-conference, hot keys, familiar menu system and much more. X-Lite Plus is fully RFC3261 (Session Initiation Protocol -- SIP), RTP/RTCP (RFC 1889) and SDP (RFC 2327) compliant.