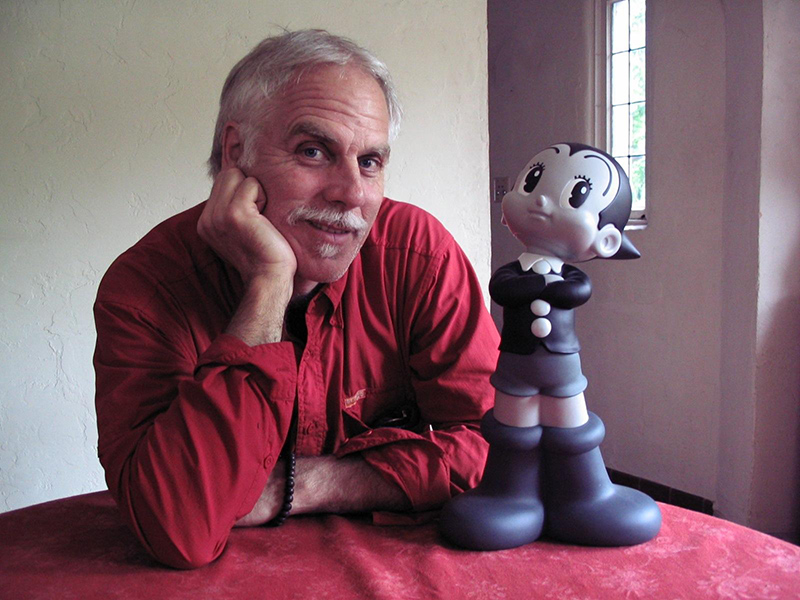 Translation and interpretation is the building of bridges between cultures. Frederik L. Schodt is just such a writer, specializing in currents of thought flowing between Japan and North America, and writes extensively on popular culture, technology, and history - and he will be a guest at Otakon 2017.
His best known works on manga include Manga! Manga! The World of Japanese Comics (1983), Dreamland Japan: Writings on Modern Manga (1996), and The Astro Boy Essays: Osamu Tezuka, Mighty Atom, and the Manga/Anime Revolution (2007). He has won numerous awards, including the Asahi Shimbun's Osamu Tezuka Culture Award (special category) in 2000, and the Ministry of Foreign Affairs International Manga Award, (special category) in 2009. In 2009, the emperor of Japan also awarded him the Order of the Rising Sun, Gold Rays with Rosette, for his work in introducing Japanese popular culture to North America. In 2013, his book, Professor Risley and the Imperial Japanese Troupe: How an American Acrobat Introduced Circus to Japan—And Japan to the West, won the Circus Historical Society's Stuart Thayer Prize.
In addition to his original writings, Frederik Schodt is an active translator and has worked on many well-known manga series, as well as novels, including Yoshiyuki Tomino's Mobile Suit Gundam trilogy. Most recently, he has translated collections of animator Hayao Miyazaki's writings (Starting Point: 1979-1996; and Turning Point: 1979-2008, with Beth Cary) for Viz Media. In 2016 he finished a 900+ page biography of the legendary manga and anime artist, Osamu Tezuka, titled The Osamu Tezuka Story: A Life in Manga and Anime (Berkeley: Stone Bridge Press, 2016). For the last three years, he has also served on the executive committee of the Japan International Manga Award.
Frederik Schodt's father was in the US foreign service, and he grew up in Norway, Australia, and Japan. The family first went to Japan in 1965 when Schodt was fifteen. They left in 1967, but Schodt remained to graduate from Tokyo's American School in Japan in 1968. After entering the University of California, Santa Barbara, in 1970, Schodt returned to Japan and studied Japanese intensively at International Christian University (I.C.U.) for a year and half. He graduated from the University of California, Santa Barbara in 1972, and after a brief bohemian stint at a variety of jobs and traveling, he became a tour guide in Los Angeles for Japanese tourists, also escorting them to Canada and Mexico. After trying to interpret for a group once at Sunkist, he realized that he could become an interpreter, but needed further training. In 1975, he was awarded a scholarship from Japan's Ministry of Education, to return to I.C.U. and study translation and interpreting. After finishing his studies at I.C.U. in 1977, he began working in the translation department of Simul International, in Tokyo. In mid-1978, he returned to the United States, and since then has worked in San Francisco as a freelance writer, translator, and interpreter.