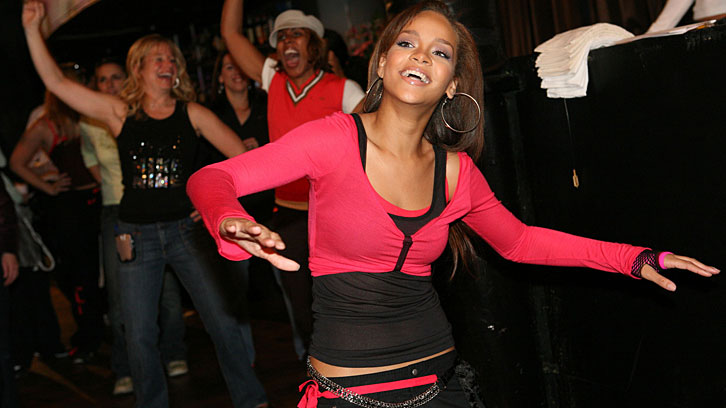 Nike's new women's fitness dance collection along with a music video features Rihanna and celebrity choreographer Jamie King performing moves from the Nike Rockstar Workout - Hip Hop. The interactive music video features Rihanna's latest single SOS and allows viewers to pause the video to pull up a screen with King teaching dance moves from the video.
Nike's dance-inspired footwear and apparel collection is designed for the quick, high-energy moves of a dance workout and is worn by Rihanna and her dancers throughout the music video. The pieces allow for optimal performance in the studio.
The high-energy cardio class is available at 24 Hour Fitness locations.
The Nike Rockstar Workout - Hip Hop is the fourth in a series of dance-based workouts created the past year for Nike by MTV and Emmy Award nominated celebrity choreographer Jamie King.
"Dance is my passion, so I'm thrilled that Nike continues to embrace dance as a fitness trend with its latest collection and the Nike Rockstar Workout - Hip Hop," said Jamie King.
"Making a music video is hard work, but lots of fun, just like the Nike Rockstar Workout - Hip Hop," said Rihanna. "Working with Nike and Jamie King on my SOS music video was great, and I love that my fans can learn my dance moves at Nike Women."