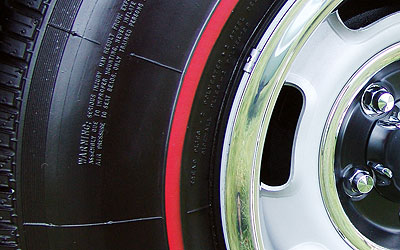 Tires, Suspension and Handling - Provides detailed coverage of the theory and practice of vehicle cornering and handling, for vehicle designers and engineering students.
Tires being airlifted from Bridgestone Corporation manufacturing plants in Japan will help Firestone accelerate its delivery of replacement tires for consumers in the United States.
The first shipment of new replacement tires will leave on a Thai Airways flight from Japan Wednesday and at least 10 more flights are planned between Wednesday and Sunday. These shipments will continue nearly every day as long as needed to assist consumers involved with the recall. The company also announced Monday that more than 560,000 recalled tires had been replaced by this past weekend.
"Added to the major production increase already being implemented in the United States, this airlift reinforces our efforts to get replacement tires to our customers through company-owned Firestone Tire and Service Centers or authorized participating Bridgestone/Firestone retailers," said Masatoshi Ono, chief executive officer, Bridgestone/Firestone Inc. More than 13,000 authorized participating retailers are involved in the replacement process, along with thousands of other tire manufacturers' retail outlets.
"We previously said we would complete this recall by spring. But we are not satisfied with that. With this assistance from our parent company, our own stepped-up production in the U.S. and the support of other tire manufacturers as well as Ford, we are confident that we can beat that schedule," Ono said.
Firestone announced August 9 a voluntary safety recall of all Firestone Radial ATX and Radial ATX II tires in size P235/75R15 produced in North America, and Wilderness AT tires in size P235/75R15 produced at the Decatur, Illinois plant.
Firestone Toll-free hotline:
USA 1-800-465-1904
Puerto Rico 1-888-276-2120
Mexico 0-1-800-713-7646
Canada 1-888-212-4733