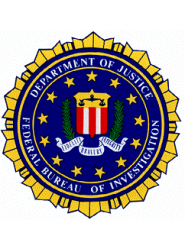 The FBI is kicking off an aggressive Intelligence Analyst hiring campaign and is tailoring its recruiting initiative to identify men and women who possess critical skills such as critical reasoning, computer literacy, sound judgment, research, and information gathering and manipulation. The FBI is especially interested in recent college graduates, professionals, and individuals with military and criminal intelligence experience who are well organized, have excellent oral and written communication skills, have the ability to apply inductive and deductive reasoning to analyze intelligence information, and the ability to conduct appropriate research.
Intelligence Analysts at the FBI are on the cutting edge of the great opportunities and challenges brought about by fast-paced global changes. While most people can only talk about making the world a safer place, FBI Intelligence Analysts make a contribution. Due to current and emerging investigative and intelligence responsibilities, the FBI's analytical needs have dramatically increased, creating unique and distinguished employment opportunities for critical thinking, problem solving professionals.
FBI Intelligence Analysts are diverse professionals all sharing their common desire to protect, strengthen, and make a positive difference to the nation, and to a larger part, the world. There are few careers in the Federal government as timely and in-the-news as working for the FBI. Now, here is an opportunity for qualified individuals to put their analytical aptitude to work protecting our nation.
March 13, 2002 - Americans Seeking FBI Special Agent Jobs in Record Numbers
Americans of all backgrounds are helping the FBI meet the challenge of global terrorism by applying to work for the organization in record numbers. Since initiating an Internet based Special Agent application process on February 8th of this year, the Bureau had a record 15,000 Special Agent candidates apply.
"At no time in the history of the FBI have we ever received such a large number of applications in such a short period of time," said FBI Director Robert Mueller in Washington. "It is gratifying to see so many people come to us with critically needed skills, especially as we continue the evolution of our mission and our technology."
After the events of September 11th, the FBI identified several skills that were, and still are, needed. These include computer science, engineering, foreign counter intelligence, military intelligence, physical sciences and foreign language skills in Arabic, Farsi, Pashtu, Urdu, Chinese, Japanese, Korean, Russian, Spanish and Vietnamese. The on-line response in these areas was far greater than expected. It is reported that 4,500 of the 15,000 applications received indicated expertise in one or more of these highly critical areas.
FBI Special Agents are a highly diverse corps of men and women who are united in their common desire to fight injustice and make a positive difference in the nation and world. "The FBI is strengthened when it reflects the diverse population it serves," Mueller said.
FBI Special Agents must have a 4-year college degree, be a United States citizen, be available for assignment anywhere at any time, be between the ages of 23 to 36-years of age and be in excellent physical condition. It is also a general requirement that they have 3-years professional work experience. Special entry programs exist for those having 4-year degrees in computer science or accounting. They also exist for attorneys, CPAs and linguists. All candidates must pass a thorough background investigation as well as a polygraph and drug urinalysis test.
The FBI is an equal opportunity employer. Qualified men and women of all backgrounds are always needed. For further information visit the FBI Jobs Web Site at www.fbijobs.com and apply on-line. Professional Support positions are also listed on this Site.
January 23, 2002 - 966 FBI job openings for special agents
The FBI has developed a different kind of "most wanted" list. As it kicks off one of the most aggressive hiring campaigns in recent years, the FBI is tailoring its recruiting initiative to identify men and women with very specialized skills to become Special Agents. As the media has often publicized, the events on, and subsequent to, September 11, 2001 have resulted in a realignment of the FBI's resources to enhance its ability to address terrorism and homeland security. Accompanying a realignment of its resources is an assessment of the skills needed to ensure the organization's success in addressing terrorism and homeland security.
The FBI plans to hire approximately 900 Special Agents (SAs) before September 30, 2002 and is focusing its recruitment efforts on identifying candidates for the Special Agent position who possess certain critical skills which are deemed essential to address our increasingly complex responsibilities. Those skills are:
1. Computer Science and other Information Technology specialities;
2. Engineering;
3. Physical Sciences (Physics, Chemistry, Biology);
4. Foreign Language Proficiency (Arabic, Farsi, Pashtu, Urdu, Chinese [all dialects], Japanese, Korean, Russian, Spanish, and Vietnamese);
5. Foreign Counterintelligence;
6. Law enforcement or other investigative work;
7. Counterterrorism;
8. Military Intelligence experience; and
9. Fixed Wing Pilots.
Although the above listing includes the most critical investigative skill needs, the FBI continues to be a diverse agency with employees possessing various experiences. Candidates who possess skills and experience such as accounting, law, business, education, and health care are also encouraged to apply.
Basic qualifications for the SA position include a four-year degree plus 3 years of professional work experience. Candidates must be a United States citizen between the ages of 23 and 36, be completely available for assignment anywhere within the FBI's jurisdiction, and possess a valid driver's license. Applicants must also be able to pass a thorough background investigation which includes, but is not limited to, a drug urinalysis and polygraph examination. All candidates must be willing to carry a firearm and be willing to relocate to one of our 56 field offices located within the United States based on the investigative needs of the FBI.
To achieve the Agency's commitment to maintaining a diverse FBI workforce, reflective of the society we serve, the recruitment of minorities and women continues to be another high priority during this recruitment initiative.
FBI Agent Salary
Special Agents receive a starting salary of $43,705 while in the 16-week training program at the FBI Academy located at Quantico, Virginia. Upon graduation, the salary ranges from $53,743 to $58,335 depending upon the locality pay of their geographic assignment. The FBI offers excellent advancement opportunities, retirement, and health benefits.
FBI Jobs
Visit the FBI Jobs site to learn more about Special Agent Positions, Preliminary Special Agent Applications, Applicant Background Surveys, Special Agent Qualifications Questionnaires, and the Foreign Language Assessment Questionnaires.
FBI Agent Requirements
FBI Entry Requirements are as follows:
Entry Requirements
Special People. Special Agents.
Special Agents come from a broad range of educational disciplines and professions, but the one thing they all have in common is a desire to fight crime and pursue a meaningful and rewarding career.
Special Agents must be armed or have immediate access to a firearm at all times when on official duty, unless good judgment dictates otherwise. In addition, Special Agents may be required to utilize deadly force should circumstances dictate.
Entry Requirements
To carry out its mission, the FBI needs men and women who can fill a variety of demanding positions. To qualify for training as an FBI Special Agent, you must be a U.S. citizen, or a citizen of the Northern Mariana Islands, at least 23 and not have reached your 37th birthday on appointment. Candidates must be completely available for assignment anywhere in the FBI's jurisdiction, have uncorrected vision not worse than 20/200 (Snellen) and corrected 20/20 in one eye and not worse than 20/40 in the other eye. All candidates must pass a color vision test.
Special Agent applicants also must meet hearing standards by audiometer test. No applicant will be considered who exceeds the following: a) average hearing loss of 25 decibels (ANSI) at 1000, 2000, and 3000 Hertz; b) single reading of 35 decibels at 1000, 2000, and 3000 Hertz; c) single reading of 35 decibels at 500 Hertz; and d) single reading of 45 decibels at 4000 Hertz.
Candidates must possess a valid driver's license, and be in excellent physical condition with no defects which would interfere in firearm use, raids, or defensive tactics.
Applicants must possess a four-year degree from a college or university accredited by one of the regional or national institutional associations recognized by the United States Secretary of Education.
There are four entry programs: Law, Accounting, Language, and Diversified.
Law: To qualify under the Law Program, you must have a JD degree from a resident law school. Accounting: Any applicant who wishes to be considered for the Accounting Program may qualify when he/she either:
A) Has been certified as a CPA; OR
B) Possesses a four year business degree with a major in accounting, or related business degree that included or was supplemented by 24 hours of accounting courses and an additional six semester hours of business law or other elective business courses, and two years of progressively responsible accounting work in a professional accounting firm or comparable public setting, such as a state comptroller or the General Accounting Office, the last which would be in a management, team leader or other type of position which would provide experiences in a variety of areas (banking, insurance, problem solving, etc.) and allow for exposure and experiences dealing with higher level organizational entities, i.e., partners and directors.
Language: To qualify under the Language Program, you must have a BS or BA degree in any discipline and be proficient in a language that meets the needs of the FBI. Candidates will be expected to pass a Language Proficiency Test. Diversified: To qualify under the Diversified Program, you must have a BS or BA degree in any discipline, plus three years of full-time work experience, or an advanced degree accompanied by two years of full-time work experience.