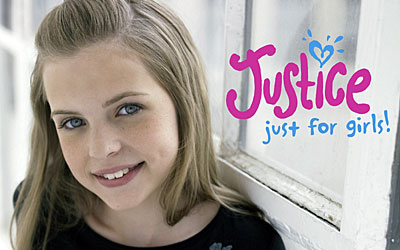 Justice, a specialty retailer of tween apparel for girls ages 7 to 14, has distributed its first catazine, a cross between a catalog and a magazine, to nearly one million tween girls. Just in time for the back-to-school season, the catazine features this fall's hottest trends. The catazine caters to increasingly fashion-conscious tweens.
To help tweens put together the perfect back-to-school outfit, the catazine includes 52 pages of the fall's latest styles, ranging from skinny fit jeans with long T-shirts to cargo Bermuda shorts with lace trim camisoles. The Justice catazine is unique in that it is one of the only direct mail pieces sent directly to tweens. The catazine allows tweens to see how various outfits are put together, giving them the confidence to plan their own fall wardrobes. Many tweens will read the catazine with their mothers to decide on their favorite styles for the upcoming season together.
Since opening its first store in 2004, Justice has become a leading apparel brand for fashion-aware tweens. Last quarter, Justice posted thirty percent comparable sales growth, which contributed to Tween Brands' record sales and earnings for the quarter. Adding to that growth, Justice also plans to open a total of 65-70 new stores this year, and 90-100 stores in 2007.
"Tween girls recognize that Justice offers fashion-forward clothing designed just for them and have made it a leading brand in tween fashion in a very short time," said Sally Boyer of Justice. "The catazine will help us forge stronger relationships with our tween audience."
The catazine represents the first of three issues the company will publish this year, with the next two being mailed out during the holiday shopping season. In 2007, the number of issues distributed will increase to eight over the course of the year.