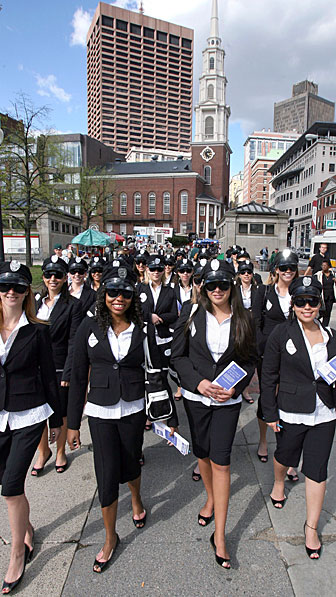 Dozens of Fashion Police are scouting Boston and the North Shore in search of fabulously dressed people who paid far too much for their look. These Fashion Police will be distributing citations for paying too much for designer fashion. Recipients of these citations can bring them to their local Marshalls to see if they've won one of thousands of prizes.
While the Fashion Police are on the beat, groups of Deal Divas will be in the area sporting oversized price tags on their fabulous Marshalls fashions, showing consumers you don't have to pay a lot to look fabulous. Deal Divas will be handing out game pieces, also redeemable at local participating Marshalls, that could be worth the $5,000 Marshalls shopping spree.
Consumers will enjoy a roving fashion show featuring a mobile DJ booth and emcee who will offer residents tips on how to mix and match the season's hottest colors and styles.