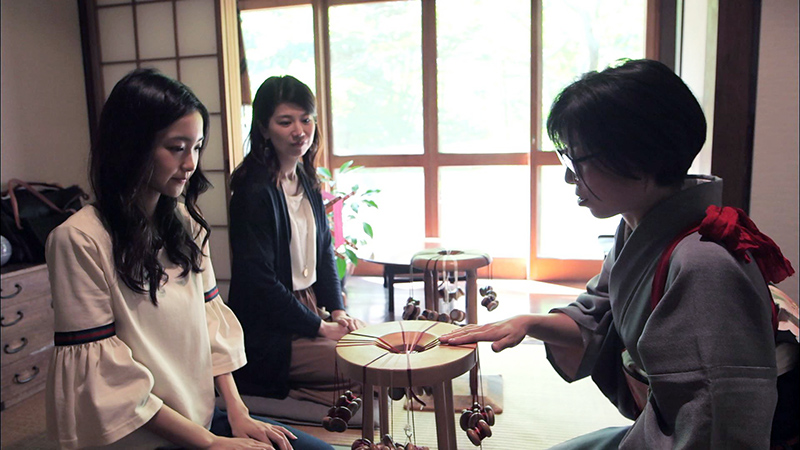 Seibu Holdings will air a program on travel to Japan on CNBC on Sunday, December 3, 2017. The intention is heavier promotion in the U.S. The topic of the show will be experience Japan culture, including the country's vividly beautiful nature, traditions and fine cuisine.
Sixty-two percent of foreign visitors to Japan are traveling to the country for their second time or more. They come to experience the allures of Japan. In other words, the country is garnering notice for consuming experiences rather than goods.
This program will show American viewers how to consume experiences, spotlighting the history and culture associated with the Group's resort in Karuizawa and the urban environs of Tokyo's Kioicho district. Accommodations appearing in the show will be: The Prince Villa Karuizawa, Karuizawa Prince Shopping Plaza, Tokyo Garden Terrace Kioicho, and The Prince Gallery Tokyo Kioicho. The content will encourage viewers to visit Japan by presenting them with the appeal of Japan.
The show's itinerary will connect the Seibu Group's locations by journeying from Karuizawa to Tokyo's Kioicho district. This segment will provide a tangible feel for Japan's unique culture in Karuizawa, where it intermixes with Western influences.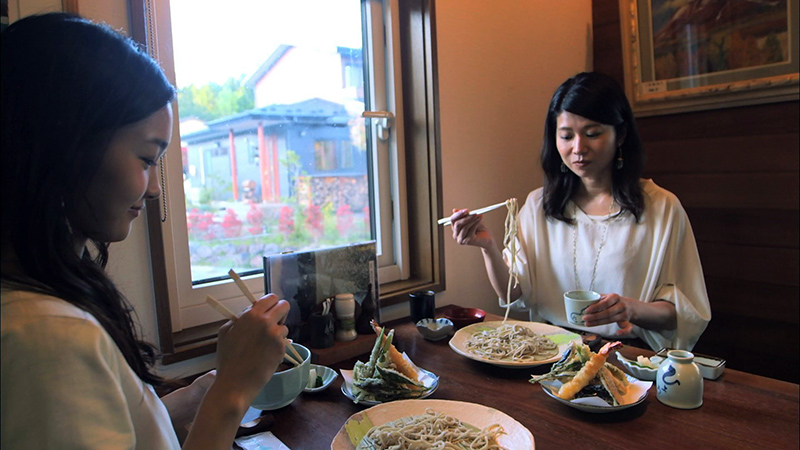 At The Prince Villa Karuizawa, the planned content will present Karuizawa Time, where guests can relax in the whispering breeze and the sounds of the forest. It will also show a kitchen chef preparing and serving sushi in a guestroom at the Villa.
Sushi is the Japanese preparation and serving of specially prepared vinegared rice combined with varied ingredients such as chiefly seafood (often uncooked), vegetables, and occasionally tropical fruits. Styles of sushi and its presentation vary widely, but the key ingredient is sushi rice, also referred to as shari, or sumeshi. Sushi can be prepared with either brown or white rice. It is often prepared with raw seafood, but some varieties of sushi use cooked ingredients, and many others are vegetarian. Sushi is often served with pickled ginger, wasabi, and soy sauce. Daikon radish is popular as a garnish.
The segment at Karuizawa Prince Shopping Plaza will suggest an array of shopping experiences throughout the seasons at a location with copious natural surroundings.
At an elevation of 3,281 ft and a temperate summer climate, Karuizawa is a popular year round resort offering many outdoor sport, hot spring and recreational activities. Convenient road and rail access from central Tokyo, has ensured Karuizawa's popularity as a location for second homes and resort hotels since the Meiji era. The town is known for its historic shopping street known as Ginza dōri or "Kyū-dō" (Ginza Street, or the Old Road).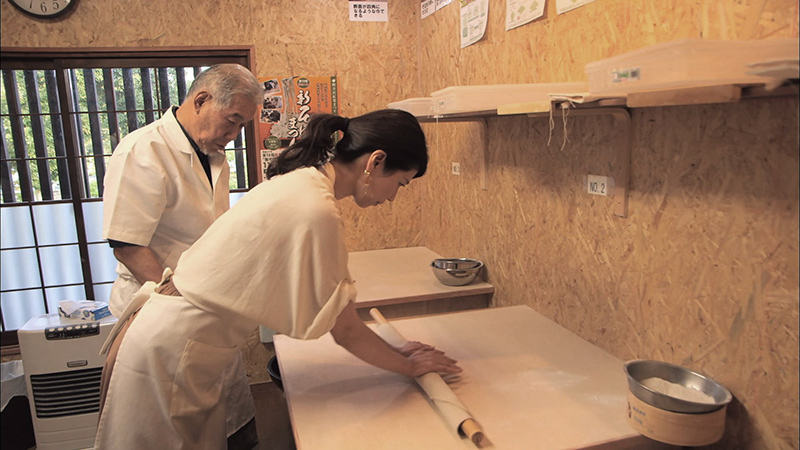 In addition, one part will present a soba noodle workshop for making noodles with buckwheat grown in Karuizawa. This workshop happens at Shaw Memorial Chapel, where missionary Alexander Croft Shaw built the first church in Karuizawa. In another workshop on the program, participants make braided cords, a traditional craft, at a 136-year-old folk home in the woods. These segments are designed to present the allures of Japan with maximum impact.
Soba is the Japanese name for buckwheat. It usually refers to thin noodles made from buckwheat flour, or a combination of buckwheat and wheat flours (Nagano soba). They contrast to thick wheat noodles, called udon. Soba noodles are served either chilled with a dipping sauce, or in hot broth as a noodle soup.
At Tokyo Garden Terrace Kioicho, amid the area's history and nature, the audience will experience Japan culture by taking a tour strolling around the Benkei-bori Moat that encircled Edo Castle and the Akasaka-gomon Gate that protected the fortress.
Edo Castle, also known as Chiyoda Castle, is a flatland castle that was built in 1457 by Ōta Dōkan. It is today part of the Tokyo Imperial Palace and is located in Chiyoda, Tokyo, then known as Edo, Toshima District, Musashi Province. Tokugawa Ieyasu established the Tokugawa shogunate here. It was the residence of the shogun and location of the shogunate, and also functioned as the military capital during the Edo period of Japanese history. After the resignation of the shogun and the Meiji Restoration, it became the Tokyo Imperial Palace. Some moats, walls and ramparts of the castle survive to this day. However, the grounds were more extensive during the Edo period, with Tokyo Station and the Marunouchi section of the city lying within the outermost moat. It also encompassed Kitanomaru Park, the Nippon Budokan Hall and other landmarks of the surrounding area.
The setting will be at The Prince Gallery Tokyo Kioicho, where around 70% of all guests are from other countries. The segment will show the gorgeous, picturesque view from the high floors, guestrooms decorated with sophisticated art, the Sake Bar where guests can enjoy Japanese rice wine, as well as teppanyaki and more.
Sake, also referred to as a Japanese rice wine, is made by fermenting rice that has been polished to remove the bran. Unlike wine, in which alcohol (ethanol) is produced by fermenting sugar that is naturally present in fruit, typically grapes, sake is produced by a brewing process more akin to that of beer, where starch is converted into sugars which ferment into alcohol.
Teppanyaki is a style of Japanese cuisine that uses an iron griddle to cook food. The word teppanyaki is derived from teppan, which means iron plate, and yaki, which means grilled, broiled, or pan-fried. In Japan, teppanyaki refers to dishes cooked using an iron plate, including steak, shrimp, okonomiyaki, yakisoba, and monjayaki.
The intent is maximum promotion of a luxurious stay, where guests will experience Japan culture with top-class hospitality in a setting that finds a happy medium between Japanese and Western influences.