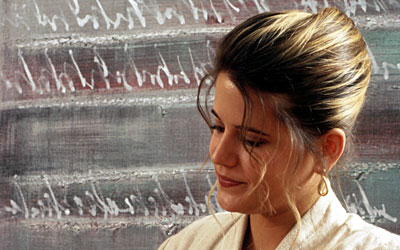 Zebra Technologies today announced it has forged an alliance with Acsis that will help consumer packaged goods, retail and pharmaceutical industry organizations implement practical, cost-effective RFID technology in their supply chains. This is especially important to the retail industry, with the recent push for top suppliers and manufacturers to place "EPC-compliant" RFID smart labels on cases and pallets by January 1, 2005.
According to Chris Hook, Zebra Technologies' director for RFID market development, "This synergistic alliance represents a major step forward for RFID solutions in helping companies reduce costs, improve inventory accuracy, and increase supply chain efficiency. Our primary goal in combining Zebra's RFID knowledge and technology with Acsis' integration and implementation skills is to help manufacturers and suppliers use RFID to improve their businesses."
A pioneer in the development of RFID solutions, Zebra recently introduced its R110Alchemy -- the market's first smart label "print-and-apply" engine supporting the Electronic Product Code (EPC) development initiatives, now being commercialized by the Uniform Code Council subsidiary EPCglobal, and engineered to deliver unmatched cost efficiencies for RFID implementation in the supply chain. This follows Zebra's recent announcements of the availability of the R4Mplus smart label printers, which also support the emerging EPC specifications. Acsis Inc. recently introduced its comprehensive RFID Readiness Program, which provides consultation and integration execution for rapid, cost-effective implementation of RFID initiatives. Elements of the program include product readiness, shipping environment readiness and ERP readiness.
"Our background and expertise in RFID implementation and supply chain optimization enables us to work with leading RFID hardware providers such as Zebra Technologies," said Dave Harty, Director of Research and Development for Acsis Inc. "This relationship reinforces Acsis' ongoing commitment to provide superior data collection solutions and services that understand and support the real-time supply chain."
Acsis delivers supply chain optimization solutions for companies deploying SAP's Enterprise Resource Planning (ERP) software solutions.
Zebra Technologies delivers innovative and reliable on-demand printing solutions for business improvement and security applications in 100 countries around the world.