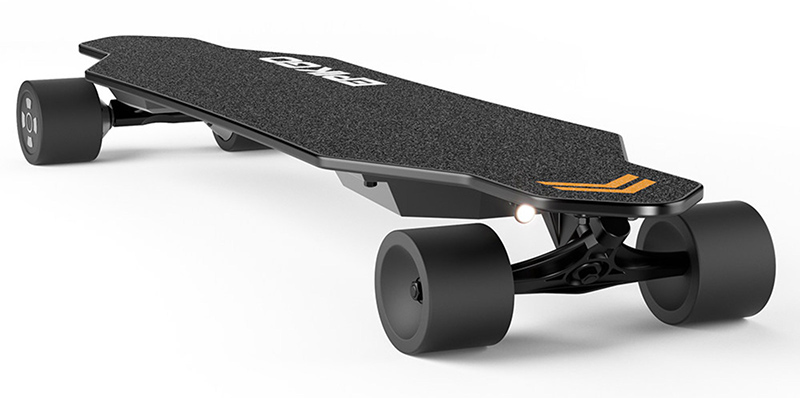 On October 16, 2017, EPIKGO announced the launch of its latest board: the EPIKGO Electric Skateboard, with features that provide a refreshing new way to get around.
"After the initial success of our EPIKGO Self-Balancing Boards we decided that it was time to usher in the new generation of mobile transportation technology to the forefront," said Brian Westphal, EPIKGO's CMO. "With this electric skateboard, we managed to maintain our core values of safety and performance while introducing an all new way to Go Anywhere."
With dual wheel motors that can reach high speeds up to 25 miles per hour, the EPIKGO Electric Skateboard is a fast form of personal transportation. Weighting only 16.5 pounds, this lightweight board has the power to scale slopes ranging up to 30 degrees and can travel up to 10 miles on a single charge. This bamboo constructed board puts the power in the hands of riders with a wireless remote that features two speeds and a reversible option.
Features:
Optimized dual wheel motors
Top speed of 25 mph
Scales slopes of 30 degrees
Up to 10 miles on a single charge
Water resistant bamboo constructed deck
Intelligent internal sensors and auto-brake awareness
EPIKGO Electric Skateboard Price: $799.99