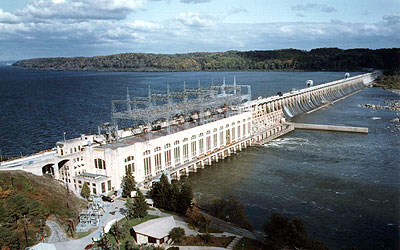 Voith Siemens Hydro Power Generation of York, Pennsylvania, has been selected to modernize the remaining four units at Exelon Corporation's Conowingo Hydroelectric Station in Maryland.
Exelon Corporation is one of the largest power producers in the United States with a portfolio exceeding 44,000 megawatts and approximately 5 million customers.
The uprated turbines will utilize environmentally friendly dissolved oxygen aeration technology to improve water quality.
The "aerating runner" is one of several environmentally friendly solutions which Voith Siemens Hydro offers for turbine and generator modernizations.
The Conowingo hydropower station is operated by the Susquehanna Electric Company, a subsidiary of Exelon Corporation and is located on the Susquehanna River in Northern Maryland. It has been providing electric power to the transmission system since it first began commercial operation in 1928. It is equipped with eleven units and contributes an average of 1.6 billion kilowatt-hours of electricity annually.
Voith sets standards in paper technology, power transmission engineering, power generation and industrial services. Established in 1867, it has a workforce of approximately 24,000, sales of EUR 3.1 billion and over 180 locations worldwide. It is one of the largest family-owned enterprises in Europe.