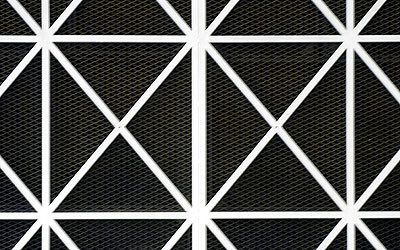 Mediatrix today announced the release of its complete line of SIP-based digital VoIP gateways and routers. Mediatrix digital gateways and routers are specifically designed to meet enterprise and service provider needs in ISDN BRI and T1/E1 PRI networks, as well as with the interconnection of legacy PBX and Key Systems to an IP network.
SIP complements the digital product portfolio's H.323 compatibility and enables the product line to be deployed in a wide variety of applications. While H.323 is one of the most commonly used protocols for interconnecting PBX and Key Systems, SIP, or Session Initiation Protocol, is the favored VoIP protocol for next-generation IP telephony deployments. Mediatrix' SIP-based digital gateways and routers feature the same, field-proven, SIP technology that is embedded into Mediatrix' industry-acclaimed analog access devices and gateways.
The SIP stack is developed and marketed by M5T, a sister company spun out of Mediatrix in 2003, and is highly regarded throughout the industry for its quality of voice, stability, backward compatibility, security and network management features.
Mediatrix' digital product portfolio consists of the Mediatrix 1400, Mediatrix 1500 and Mediatrix 1600 series gateways, as well as the Mediatrix 2400, Mediatrix 2500 and Mediatrix 2600 series routers. The product line provides IP connectivity for higher density applications using PSTN/ISDN lines, as well as PBX PRI trunks and Key System BRI lines.
Common product specifications include support for most of the industry-wide vocoders, as well as specific features such as Q.SIG, IPSec VPN and T.38. Plus, the Mediatrix router family provides additional features such as LAN connectivity, PPPoE, NAT/firewall and DHCP server capabilities.
Mediatrix' SIP-based digital VoIP gateways and routers are now available for delivery to select customers. General availability is set for early April.
The Mediatrix product line is targeted at telecom equipment vendors developing next-generation VoIP network solutions as well as service providers (ILEC, CLEC, MSO, ASP, ISP) and enterprises deploying VoIP solutions. Mediatrix access devices and gateways are standards based and designed to meet carrier-grade requirements. The products are feature-rich with security and QoS capabilities and interoperate with H.323, SIP, MGCP and NCS protocols and also interface with proprietary features of its strategic partners' communication management systems including softswitches, gatekeepers, proxy servers and call agents.