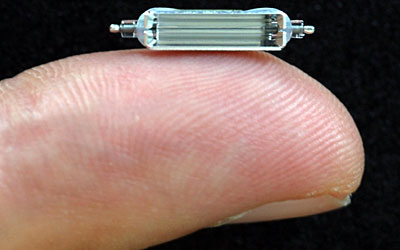 The new Trim Xe family of Xenon Flash products from PerkinElmer Optoelectronics is showing at the Photo Imaging Expo 2007 in Tokyo.
The Trim Xe line delivers superb photographic image quality in an ultra-trim package that fits the requirements for today's digital still cameras as well as mobile phone cameras. The new Trim Xe delivers a 35% reduction in module size over previous Xenon products.
Xenon Flash captures accurate color temperatures close to natural sunlight, freezes motion, and provides crisp photos that require no brightness and contrast correction.
Perkin Elmer has been providing Xenon Flash lamps to the Film and Digital Still camera industry for over twenty years.
PerkinElmer Optoelectronics develops digital imaging and optical technology.