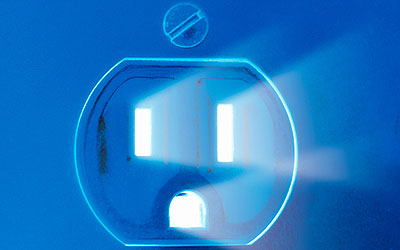 Colorado customers will require approximately 1,600 megawatts (MW) of new electricity generating capacity by 2013 and more than 3,100 MW overall, according to Xcel Energy's projections, and the company today requested permission from the Colorado Public Utilities Commission to present by April 2004 its least cost resource plan (LCP) to meet that demand.
The increased demand for electricity elevates the need for more base-load generating capacity. Base-load generation runs continuously at close to full power except during scheduled maintenance or unexpected outages. The company today requested a six-month extension to the Oct. 31 filing deadline in order to more fully explore the low-cost option of adding more base-load, coal-fired generating capacity to its system.
Xcel Energy serves a Colorado customer base that grew by approximately 20 percent in the past 10 years, to reach more than 1.2 million in 2003. Individual customer demand for electricity grew by 13 percent during the same time period. And Colorado customers now require up to 60 percent more electricity on peak demand days than they did just 10 years ago.
"We have sufficient generating capacity to meet customer demand until 2006, so a six-month delay to file a more comprehensive LCP will not affect our ability to provide electricity to meet our customers' needs," said David Eves, vice president of Resource Planning & Acquisition. "The extension will allow us to more prudently explore all options, including additional coal generation, and provide to the CPUC a better overall picture of what the state's generating portfolio might entail."
Approximately 1,500 MW of the resource need could be met by renewing contracts with independent power providers, but the remaining 1,600 MW of anticipated demand requires the addition of new generating capacity. One megawatt of electricity will serve approximately 1,000 customers on an average day.
Xcel Energy's LCP will recommend to the CPUC the most cost-effective mix of resources to meet future demand. The plan will explore a variety of generating technologies and fuels, including coal, natural gas, wind and conservation. The blueprint will also outline preferred methods to acquire the resources, including a competitive bidding process.
"We will also address the need for new electricity transmission, which will be a critical component necessary to deliver energy from the new generating sources to our customers," said Eves.
Xcel Energy's previous plan - the 1999 Integrated Resource Plan - featured approximately 2,000 MW of new generating capacity, produced predominantly by independent power providers. Generators providing most of this power are fueled by natural gas.
While several attributes of natural gas-fired generation are favorable, the price for natural gas is very volatile and has increased dramatically in the past year. Despite reducing base electricity rates earlier this year, for example, price increases in natural gas forced Xcel Energy to increase overall electricity rates charged to customers. By 2010, planners estimate that 50 percent of the company's generation fuel costs will be for natural gas while this commodity will fuel only 35 percent of the company's electric supply portfolio.
"We owe it to our customers to consider coal as a fuel source for generating electricity, because it offers lower overall energy costs to our customers, reduced price volatility, and increasingly clean output," said Eves.
Eves said the company has conducted preliminary evaluations of two potential locations for expansion of existing coal facilities in Colorado: the Comanche Station in Pueblo or the Pawnee Station in Brush. Comanche currently has two units: 325 MW and 335 MW (total 660 MW). Pawnee currently has one 500 MW unit.
Further study will explore fuel costs, rail transportation, water, environmental impact, permits, and transmission capacity. If it confirms that a coal-fired unit would be favorable, the company could include a proposal in the least cost resource plan to the CPUC to expand current generating capacity.
Xcel Energy is the fourth-largest combination natural gas and electricity company in the nation with regulated operations in 12 Western and Midwestern states.