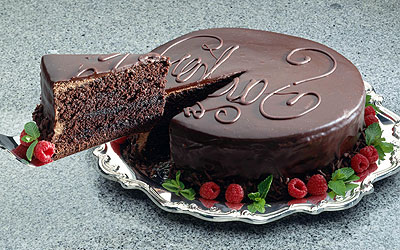 The Cleveland Clinic Heart Advisor -- "advice and information from the world leader in coronary care and research" -- reports in its November issue on a new study that adds to the growing list of positive health attributes for chocolate.
"In case you need an excuse for a chocolate habit," the clinic's editors wrote, then the new study should be of interest: The study indicates that eating chocolate daily can help reduce high blood pressure, the Heart Advisor said.
" ... Eating a 3.5 ounce dark chocolate bar may help bring down high blood pressure," the health newsletter reported on a study of adults aged 55 to 64, all suffering from hypertension.
The test patients were prescribed a white or dark chocolate bar daily for two weeks. "Those who ate the dark bar enjoyed a significant drop in blood pressure compared with those who ate the white chocolate," the Heart Advisor said.
Researchers point out that dark chocolate, but not white, is rich in "heart-healthy chemicals called polyphenols," the editors said. The new study on dark chocolate's positive effects on high blood pressure has been published in the Journal of the American Medical Association.