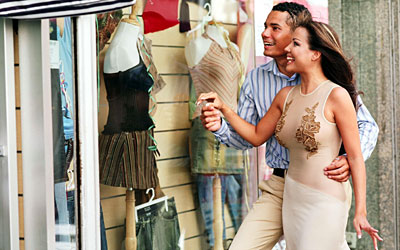 Initiate Systems today announced the availability of Initiate Identity Hub 5.0 software, the company's next-generation CDI product. The enhancements to the latest version of Initiate Identity Hub software focus on configurability and flexibility, making it easier for customers and systems integrators to install and tailor the software to meet each company's individual needs, thereby speeding implementation and decreasing associated service costs.
Initiate Identity Hub 5.0 software delivers a host of new features, including more exposed configurability, which enable "first movers" to quickly leverage proprietary data stored in disparate systems in new ways, leading to increased customer satisfaction, competitive advantage and new revenue sources. Also included in the release is a set of web services, which reduces the effort required to define and load customer files, making implementation faster and easier and saving customers time and money. In addition, version 5.0 adds householding capabilities, which link the records of people who live in the same household to enable organizations to understand the value of the relationship with, and the opportunities for cross-selling to, households as well as individuals.
"An increasing number of companies are looking for a customer data integration product that provides the flexibility to respond quickly to the characteristics of customer data without delay or additional costs," said Steve McClure, program vice president at IDC. "A CDI solution that enterprises can configure internally will not only enable enterprises to align the software with individual business strategies, but also provide more efficient processing and positively impact their bottom lines by reducing the total cost of ownership."
"The CDI market is maturing rapidly," said Bill Conroy, CEO and president of Initiate Systems. "We think the days of long, expensive custom data warehouse and EAI projects to aggregate data for use in point-of-service and back office applications are over. With the introduction of Initiate Identity Hub 5.0 software, implementation of CDI software is no longer limited to what the vendor's services can provide. Now, more and more users will demand solutions that can rapidly be tailored to their organization - and that they can configure themselves. With version 5.0, any organization is able to customize our software to meet their specific needs, decreasing the amount of time it takes to realize significant benefits and the money they need to spend on post-implementation service costs."
The configurability and flexibility of Initiate Identity Hub 5.0 software make it easy to tailor the product to meet the changing needs of diverse customers and industries more quickly and less expensively. As a result, companies can more rapidly span their legacy systems to create and use the complete, accurate, up-to-the moment personal profiles that are necessary to drive more profitable, cost-effective and responsible interactions with customers, patients or partners. And, they can do so without the delays or costs associated with long implementation projects or customized product development.
Initiate Systems provides customer data integration software and services for managing information about customers, patients and constituents.