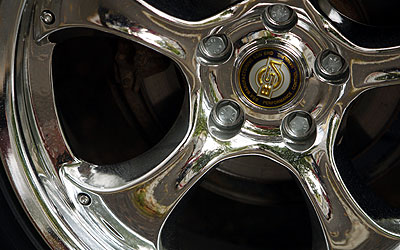 Directed Electronics has signed an agreement to join forces with Southern California-based West Coast Customs, one of the world's premier vehicle customization facilities, to co-develop a West Coast Customs-branded product line.
According to Charlie Quong, Directed Electronics Product Category Manager, "Directed has a long-standing relationship with WCC, and we feel that West Coast Customs-branded products will be well-received in the marketplace. During the past decade, West Coast Customs has been featured in dozens of magazines, on The Learning Channel, regularly on MTV, and most recently on the Tonight Show with Jay Leno."
Ryan Friedlinghaus, owner of West Coast Customs, says, "For more than 10 years, WCC has been making a name for itself in the sports and entertainment industries, the world of custom cars, and in the national media. Sales of our apparel line have been growing rapidly, and we feel partnering with Directed to create WCC-branded consumer electronics products will take us to the next level."
West Coast Customs products co-developed by Directed Electronics are scheduled to debut at the 2004 SEMA Show in Las Vegas in the Fall of 2004.
Directed Electronics manufactures such well-known security and remote start brands as Viper, Clifford, Python, Avital and Valet and offers 4 branded GPS Tracking Systems and is a portfolio company of Trivest.
West Coast Customs provides straight-to-the-core designs and cutting-edge suspension systems. Stars and their cars kept their appointment book overflowing. West Coast Customs delivers sophisticated upgrades for luxury cars, SUVs, and exotics. They personalize cars with breakthrough interior, audio, and multimedia designs. 20" - 26" wheels and performance enhancements are a regular day's work for them.